Amenities
Community Features
Accepts Electronic Payments
Additional Features
Black GE Profile(tm) Appliances

Ceiling Heights from 9' to 11'

Deluxe Kitchens with Granite Counter Tops

Floor-to-ceiling Windows*
Floor Plans & Pricing
Prices, specials, features and availability subject to change.
Property Details
38.8173,-77.1375
6100 Lincolnia Road, Alexandria, VA 22312
Curve 6100
Curve 6100
In an area where commute times are often measured in hours, it's reassuring to know you're just minutes from anywhere you desire when you make Curve 6100 your home.
Lease Terms
Our lease terms are: 2 months, 3 months, 4 months, 5 months, 6 months, 7 months, 8 months, 9 months, 10 months, 11 months, 12 months, 13 months, 14 months, 15 months, 16 months, 17 months, 18 months (Please note that lease terms may vary, are subject to change without notice, and are based on availability. Inquire with property staff for complete details).
Ratings & Reviews
13 Reviews for Curve 6100
Find it ironic for my renewal to come on the weekend - Memorial Day weekend - when the power is out on several floors? Leasing office sends an email that states, "Dominion Energy has been out to the property twice to evaluate the issue and has determined THE BUILDING IS IS RESPONSIBLE for the repair." So what did the building do for the power to go out - on a HOLIDAY WEEKEND? Came back on, next day went out again? WTH?! Also being charged a $60 processing fee to renew my lease, let alone over $100 increase....I've been here 4-5 yrs? Why are you charging a long-term tenant this bogus fee? There has been several elevator problems since I've been here...they area always "sourcing additional parts" In short, if you are going to raise tenants rent, raise the quality of their stay.

Sharon, please accept our apologies for the unforeseen power outage over the weekend. We truly regret the inconvenience it caused the residents on the affected floors. Regarding your renewal rate, please understand that our rates are set by taking into consideration multiple factors such as competitor rates, market trends, and availability. If you would like to discuss options that we may have available in an effort to work through the renewal process.

06-162-2018
Been here for a month now and think I really made the best decision. Highly recommend this place.

Thank you very much for your lovely review and recommendation of Curve 6100! We are so pleased to know you are happy with your decision to make us your home, and we hope you'll reach out if there is ever anything we can do to better serve you!

05-142-2018
Previous Management Company
Wonderful place to live. Close to not only basic necessities, but places of interest as well. Friendly and professional staff. Would 10/10 recommend to a friend.

Previous Management Company
The Carmel is a nice building to live in, the floor plans are designed well and parking is convenient. However the elevators are loud and you can hear them from inside your apartment. I am hoping they will fixed or replaced soon. If they are not, I would not recommend living here.

Previous Management Company
Moved in 2015 under Bozzuto management and everything were a dream - both management and tenants. Things have steadily declined under Greystar. The front office staff changes regularly making getting things done difficult.

There are 2 people at the front offices and one is constantly a revolving trainee, I've seen 5 trainees rotate out in 2 months time.

The elevator is out of service or malfunctions with enough occurrence under Greystar to have become a nuisance. It is also very loud, with the breaking-clamping device located within the service-shaft rather then on the roof, as they typically are. We were in a unit near the elevator and sleep was impossible.

Concierge package service is now out the window, replaced by a self-retrieval metal file system. Its design and location is a complete after thought, located in the basement garage, a level below the entrance and lobby. They no longer allow door-to-door service, which is ridiculous. There were residents that are not able bodied or mothers that pay extra for the delivery company for the door-to-door service and consequently many folks have moved out.

The attitude of Ms. Rufino, the building manager, whose job is to take care of you, in addition to sales commissions, is complete laissez faire and terribly condescending, complete with eye-rolling. When a problem is presented, she would rather do nothing since it takes time away from leasing and sales activities.

The average rent around here is 30% to 40% less of what Carmel is charging and while it was worth it 2 years ago... Greystar is constantly whittling that away. Parking used to be included, but now it is in addition to the rent. I was fine paying premium rent for 3 reasons 1) parking 2) reliable elevator access 3) concierge package and the ability to have packages delivered to my door. That was worth the extra $200 to $300 a month more then what the surrounding buildings are charging. But that value is no longer there. Many tenants have left, citin

Schools
James K. Polk Elementary School
5000 Polk Ave, Alexandria, VA 22304
T.C. Williams High School
3330 King St, Alexandria, VA 22302
Queen Of Apostles Catholic School
4409 Sano St, Alexandria, VA 22312
Leary School Of Virginia
6349 Lincolnia Rd, Alexandria, VA 22312
Private
Special Education
4, 6-12
Democracy Prep Congress Heights
3100 Martin Luther King Jr Ave Se, Washington, DC 20032
Center City Congress Heights Campus Pcs
220 High View Place Se, Washington, DC 20032
All content about schools and school districts is provided by GreatSchools, a third party. Apartment Guide does not create, develop, contribute to, or endorse this content.
Helpful Information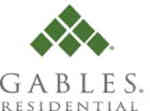 We believe in...Taking Care of the Way People Live. Gables Residential is your premier apartment development and management company. We are committed to excellent service for our residents and our associates. GABLES RESIDENTIAL is a fully integrated real estate company engaged in the apartment community management, development, construction, acquisition and disposition businesses. Gables owns upscale class AA/A apartment home communities in resilient, high job-growth markets, primarily Atlanta, Houston, South Florida, Austin, Dallas, Tampa, San Diego/Inland Empire and Washington, D.C. Gables has one of the newest property portfolios in the industry and enjoys some of the highest rental rates in its markets. Gables' research-driven investment strategy, integrated information systems, high-quality assets and skilled team of associates have combined to contribute continued operating profitability for 20 years and through multiple real estate cycles. As of 2005, Gables managed over 40,000 apartment homes in 160 communities, owned 78 communities with over 20,000 stabilized apartment homes and had an additional 11 communities with 2,600 new apartment homes under development or lease-up.
Check Availability
(703) 595-2299
People who viewed this apartment also viewed