Amenities
Community Features
Accepts Credit Card Payments
Additional Features
22 Acres of Lakes with Water Features

Vaulted Ceilings (Top Floors)
Pets
We welcome 2 pets per apartment home. There is a $150 non-refundable pet fee per pet, and $40 pet rent each month per pet. Aggressive breeds are prohibited. Please call our leasing office for complete pet policy information.
Floor Plans & Pricing
The Swallowtail
1 Available
3176KL
$812
1160 sqft
Oct 25
3095CL
$812
1160 sqft
Oct 29
6766WG
$812
1160 sqft
Oct 29
Prices, specials, features and availability subject to change.
Property Details
35.0634,-89.8364
6860 Quince Road, Memphis, TN 38119
Waterview
Waterview
Waterview is situated on 144 acres of beautiful land and lakes, Waterview offers a lifestyle that you'll want to call home. Our 1 and 2 bedroom apartment homes feature all the comforts you need including private entries, vaulted ceilings, loft space, and cozy fireplaces.
Lease Terms
3-Month, 4-Month, 5-Month, 6-Month, 7-Month, 8-Month, 9-Month, 10-Month, 11-Month, 12-Month, 13-Month
Ratings & Reviews
THE WHOLE STAFF ARE AWFUL PEOPLE THEY DO NOT CARE ABOUT NOTHING AND NOBODY WHERE DID THE PROPERTY OWNERS FIND THEM

We are deeply concerned to see your negative review of our community. Our team strives to provide the best experience possible for our residents, and apologize for falling short of your expectations. We would love the opportunity to better our services, so please give us a call to provide specific feedback

08-240-2018
Bad service and high rent

We're truly saddened to read your negative assessment of our community. Your frustrations with rent are completely understandable, however we assure you that we research the current market to provide fair and accurate prices. Our team would love to know more about how we can improve going forward; please give us a call or come by the office when you get the chance so that we may discuss your experiences with you.

08-218-2018
Thank you for all the reviews , after reading all the negative reviews I will defiantly not even bother to go and look at this place to rent

Oh no! It's upsetting to see your opinion of our community. We'd like the opportunity to improve upon your impression. We invite you to take a tour and see all that our community has to offer to potential residents. Don't hesitate to call our office to set up an appointment!

04-108-2018
I Loved the apartment I was shown. The Staff is very friendly. The property I seen was Beautiful. With the lakes and ducks, great site. Exercise Room, nice. Hopefully this My new home.

Thank you so much for your five-star review of our community. Our team strives to provide only the best of service to our residents and possible tenants! It's great to see we are meeting those goals. Please make an appointment or contact us at our office so we can answer any of your questions!

04-100-2018
We currently live at Waterview. We have been here for almost 3 years. The only reason we stayed as long as we did is because they were one of the only apartment complexes that allowed my mother-in-law's dog. We are moving in July, and would have been out after our first year but due to the dog living there, we were unable to move. This place is a joke, do not let the pictures fool you. It does NOT look like this, and good luck viewing without getting a flat tire from all the huge pot holes. The ownership changed not too long ago, it was originally known as Madison at Cypress Lakes. Don't let new ownership fool you either, they still haven't done anything. We were broken into 3 months into our 2nd year here (2016) and wanted to get out of our lease because we didn't feel safe, they wouldn't allow it. We have had issues with every neighbor we have had. Loud music, hearing everything through the walls, slamming doors, breaking into cars/apartments, people speeding through the complex. The maintenance is a joke, they don't replace barely anything, just patch it up and go on. They don't call before they come, even if you have it on your lease that someone is supposed to call and not enter your apartment without someone there. They will go in if you don't tell them not to in your phone call. You can rarely get someone on the office phone, and when you do they sound like in a hurry to get off the phone. They have ridiculous charges on the bill (parking fee, pest control, etc) You get charged each month for pest control, but unless you call them to come out, they won't come out. There is trash everywhere, the "security gates" never work properly, poor security in general. Very easy for people to drive or walk into the complex. This complex is poorly ran and poorly taken care of. We have the same apartment set up as a neighbor down the way and they are paying 200$ less then us, how is that?
DO NOT MOVE HERE!! IT'S HORRIBLE!
I wish we had NEVER moved in this place!

We are deeply sorry that your experience in our community has been so negative. If you have specific concerns about maintenance work that has been done, or if you feel one of your neighbors has been acting in violation of community policy, we encourage you to stop by the office to discuss these matters in person and in full detail. We are eager to help improve the quality of your stay. Thank you.

03-72-2018
Helpful Information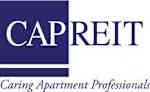 We could begin by telling you about CAPREIT's cumulative years of experience in the real estate world. Or, our impressive credentials and unprecedented success in the multifamily housing industry. We could boast about phenomenal growth, purchases, investments and our smart, measured expansion strategy for the future. And while all of this is very exciting, these are NOT the only focus of CAPREIT. Our focus on people is as equally important. Perhaps more accurately, about people and how they live. This philosophy is embodied in CAPREIT's mission statement, "The care and service of our customer is our highest mission". The need for apartment-style housing has never been as great as at this time. The real test will not be keeping up with demand, as much as putting people and families first, with housing that is well planned, well built and well maintained. CAPREIT is committed to providing Community Managers and other on-site personnel with the tools they need to expertly manage, maintain and enhance their communities. CAPREIT's ability to concentrate on customer service excellence is further enabled by a close-knit team of caring apartment professionals whose goal is to provide superior lifestyle and comfort our residents are searching for. As CAPREIT has evolved as a real estate company, so has its reputation in the multifamily world for "Positively Outrageous Service" to its residents. CAPREIT managers are known for going above and beyond the call of duty and delivering unexpected service at random. It is not only the focus on people that makes good business sense, it is the golden rule as to how we all want to be treated. Finally, CAPREIT is dedicated to providing the very best apartment homes throughout the Mid-West, Southeast and Mid-Atlantic states. We look forward to increased challenges and greater successes in years to come, both in the long-term relationships we have forged, and those that lie ahead in the future.
Check Availability
(901) 290-2147
People who viewed this apartment also viewed