Floor Plans & Pricing
21-2816
$1175
752 sqft
Today
18-1688
$1190
752 sqft
Nov 09
08-1801
$1175
752 sqft
Nov 13
27-2693
$1205
825 sqft
Today
27-2719
$1190
825 sqft
Oct 23
28-2633
$1230
825 sqft
Oct 31
17-1647
$1214
833 sqft
Today
11-1770
$1224
833 sqft
Today
17-1651
$1229
833 sqft
Today
06-2726
$1100
893 sqft
Today
08-1767
$1110
893 sqft
Today
09-1586
$1275
893 sqft
Today
21-2812
$1355
972 sqft
Today
21-2802
$1250
972 sqft
Today
21-2796
$1350
972 sqft
Today
11-1780
$1355
1035 sqft
Today
19-2561
$1420
1035 sqft
Today
19-2563
$1420
1035 sqft
Today
02-2435
$1280
1074 sqft
Today
10-1754
$1280
1074 sqft
Today
07-2764
$1460
1074 sqft
Today
37-2164
$1365
1155 sqft
Today
37-2172
$1385
1155 sqft
Today
37-2144
$1460
1155 sqft
Today
28-2625
$1435
1165 sqft
Today
28-2615
$1495
1165 sqft
Today
28-2667
$1450
1165 sqft
Today
26-2785
$1400
1180 sqft
Today
26-2767
$1425
1180 sqft
Today
28-2645
$1495
1180 sqft
Today
25-2042
$1460
1210 sqft
Today
23-1954
$1510
1210 sqft
Today
23-1962
$1615
1210 sqft
Nov 16
24-1980
$1495
1255 sqft
Today
25-2048
$1840
1345 sqft
Today
15-1697
$2185
1537 sqft
Today
13-2737
$2365
1537 sqft
Today
01-2410
$2350
1537 sqft
Feb 01
37-2150
$1275
1015 sqft
Oct 23
34-2287
$1365
1015 sqft
Nov 04
35-2235
$1200
1015 sqft
Nov 25
30-2495
$1150
680 sqft
Oct 31
30-2525
$960
680 sqft
Dec 08
30-2487
$960
680 sqft
Dec 17
24-2008
$1590
1295 sqft
Nov 07
Prices, specials, features and availability subject to change.
Property Details
39.9899,-83.0768
2550 Quarry Lake Drive, Columbus, OH 43204
The Quarry
The Quarry
For unique apartment home living come explore The Quarry located in beautiful Columbus, Ohio. Newly renovated apartments just a short distance from the heart of Grandview, which offers a myriad of shopping, dining, and entertainment venues. With our close proximity to Interstate 70, you are just minutes away from fun and excitement, including Ohio State University, home of the Buckeyes.
Lease Terms
Limited Availability
Ratings & Reviews
We moved in mid August to a newly remodeled unit. There were a few things not done when we moved in, but were taken care of right away. The staff is very accommodating. We love our new home and the location is awesome. Literally 5 minutes to everything.

The office management is very friendly, however not helpful at all. I have had a broken washer since July 29th. It has literally been over 4 weeks and no one has even come out to look at it yet, let alone fix it. I have a friend who also lives in the complex and somehow they moved in 2 days after my work order was submitted, had someone come out to look at their dishwasher, and it was replaced last week - Not sure how theirs took priority over mine when I have lived there much longer and submitted before they even moved in - I have contacted the office in person at least once, if not twice, per week in regards to finishing the work order. At this point it is ridiculous how long it is taking. I love the area, the apartments and amenities look very nice, but would NEVER recommend anyone live here. If anything breaks (and it will) they will not be proactive or responsive.

Absolutely horrible.. my boyfriend and I moved in mid-April this year. To start off, we showed up to get our keys and they forgot to write it down and our apartment wasnt ready. We moved in to find a huge leak in our bathroom with mold growing on the wall along with an ant infestation. When it rains our kitchen window floods our kitchen. We have tried working with the manager and its been over a month and nothing has been fixed. They keep promising to send someone first thing in the morning and no one ever shows up. To top of all off none of our windows open, they are all plastered shut. Our air conditioning pipe leaks all over our carpet. When we moved in our bathroom floors were chipped and destroyed and our toilet was yellow. Our apartment was absolutely gross when we moved in and we spent the entire day cleaning. They took money out of my bank account set up through auto pay and charged $300 over what our actual utilities were. Not worth the money - do not live here.

This place is awful! Property was recently sold to new management and theyre way in over their heads. A/C has been broken for 3 weeks now, living in 85 degree weather. Guy came to fix it, said hed be back the next day and never came...tracked him down and he was told by the leasing office it was fixed by someone else which was an outright lie. I was told that they have 600 a/c units and of that 400 are inoperable and need to be replaced but they cant afford to do that. Theyre more concerned about renovating the interior and raising the price than they are about their current residents. And dont be fooled, just because the interior is updated doesnt mean anything else is. They paint over mold, put new floors over warping base floors, and the outside stairs to some of the buildings are bound to give out any day now. Anyone looking to move here beware - not worth the price for the amount of things that go wrong and Im way over paying to live with bugs and mold everywhere!

The apartment had issues with the kitchen cabinets, and the repairs weren't up to standard. The place looks a little run down.

Schools
Westmoor Middle School
3001 Valleyview Dr, Columbus, OH 43204
Valleyview Elementary School
2989 Valleyview Dr, Columbus, OH 43204
West High School
179 S. Powell Avenue, Columbus, OH 43204
St Agatha School
1880 Northam Rd, Columbus, OH 43221
Trinity Elementary School
1381 Ida Ave, Columbus, OH 43212
Great Western Academy
310 North Wilson Rd, Columbus, OH 43204
Cesar Chavez College Preparatory School
85 Clarendon Ave, Columbus, OH 43223
All content about schools and school districts is provided by GreatSchools, a third party. Apartment Guide does not create, develop, contribute to, or endorse this content.
Helpful Information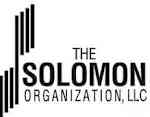 Professionally managed by The Solomon Organization.
Check Availability
(614) 300-1524
People who viewed this apartment also viewed