Amenities
Community Features
Accepts Credit Card Payments

Accepts Electronic Payments
Additional Features
Designer Cabinetry with Brushed Nickel Pulls

Stainless-Steel Appliance Package

Summer Kitchen with Grilling Stations
Pets
German Shepherd, Anatolian Shepherd, American Pit Bull Terrier, American Bull Dog, Staffordshire Bull Terrier, American Staffordshire Terrier, Rottweiler, Bullmastiff, Akita, Chow Chow, Wolf-Dogs and Wolf Hybrids, Doberman (full), Airedale Listed above are dogs considered to have aggressive tendencies. Additionally, mixed breeds of these dogs are also restricted. This list should not be considered all inclusive. Please remember some breeds have nicknames and most have variations of their breed.
Floor Plans & Pricing
K1-05LB
$812+
917 sqft
Today
K1-032G
$909+
917 sqft
Today
K1-031E
$979+
917 sqft
Today
C1-112A
$1060+
1120 sqft
Today
C1-101D
$849+
1120 sqft
Today
C1-102A
$1020+
1120 sqft
Nov 23
CD-102G
$939+
1104 sqft
Nov 21
HO-101E
$929+
1104 sqft
Nov 24
NP-120A
$864+
1104 sqft
Nov 25
C1-061D
$972+
1181 sqft
Nov 23
C1-09LD
$937+
1181 sqft
Nov 24
W1-002G
$926+
742 sqft
Nov 27
W1-00LB
$911+
742 sqft
Dec 01
W1-022A
$893+
742 sqft
Dec 11
Prices, specials, features and availability subject to change.
Property Details
35.8087,-78.7873
100 Kempwood Drive, Cary, NC 27513
Woodlyn on the Green Apartment Homes
Woodlyn on the Green Apartment Homes
Woodlyn on the Green Apartment Homes in Cary, NC is waiting to welcome you home! Take your pick from our spacious one or two bedroom apartment homes, each boasting the luxuries of modern style living at its best. Each home at Woodlyn on the Green presents spacious floor plans, premium lighting fixtures, rich kitchens with newly finished countertops, wood-style floors, and a mosaic tile backsplash, and a sun porch or space for a home office. Whether you want to meet your neighbors or just relax in boutique style shared spaces, you will love mingling in the resident lounge with WiFi, lounging poolside, playing a round of tennis, keeping fit in the 24-hour fitness studio, or grilling with friends and neighbors at the outdoor summer kitchen. We deliver it all, contact us today to reserve your place at The Woodlyn on the Green.
Lease Terms
7-Month, 8-Month, 9-Month, 10-Month, 11-Month, 12-Month
Ratings & Reviews
11 Reviews for Woodlyn on the Green Apartment Homes
Oh the humanity. This place is a train wreck from the maintenance to the internet and cable that doesnt work from spectrum that the complex FORCES you to have. I had to submit 5 maintenance requests for someone to come fix my leaking ceiling a month ago, they told me someone fixed the roof and theyd send someone out to fix the ceiling in my bedroom. NEVER HAPPENED. It rained again last night and big shocker, the ceiling leaked even more. Water allll down the wall. Huge bubble in the ceiling. Its a disaster. I submitted yet another maintenance request, sent an email, AND LEFT A VOICEMAIL. Do you think anyone contacted me? NOPE. I had to keep calling until someone finally answered the phone. My apartment smells like mold. I have 2 cats and I have asthma. This is unacceptable and most definitely not up to code. Ill be calling health and human services Monday because I am done living here. Take note management, you WILL be releasing me from my lease at no cost. Or I will be withholding rent payments-which I can legally do considering the mold and water situation in a main living space. DONT EVEN GET ME STARTED ON THE INTERNET. You are forced to have spectrum even if you dont want cable. And my WiFi has not worked since I moved in 6 months ago. Glad I pay $90 a month for that. I. Am. Done. Here. Oh and mix in the gigantic cockroaches and its just a real nightmare. DO NOT LIVE HERE.

It took maintnaince a little bit of a minute to come handle my washer problem but I do go to say when they came they not only did a temporary fix so I can get some loads done but they ordered a new one an had it put in in just a couple of days an the two men that came to install it was very respectful an they even cleaned up after them selves... I'm very happy for the good work the maintenance an office ppl handled the situation... just next time I hope they come faster to get things fixed... thank guys

Everythings gone down hill since it changed to Woodlyn on the Green, rent has gone up over $200 but we havent gotten any upgrades to make up for charging us more. Now theyre forcing us to buy Spectrum service through the property and eliminating our ability to choose on our own. With their hotel type service we can no longer use our network printer and Roku TV box. The office staff are apathetic, theyre just there to collect a paycheck, apparently.

We appreciate your feedback in regards to our recent service provider changes! Our goal here is to provide our residents with exceptional stays, so thank you for sharing this concern. We are sorry to hear that you are not happy with the current upgrades, but as a valued resident we appreciate your feedback. We welcome you to come by the office to speak with us about this feedback!

06-170-2018
I secured a deposit for an apartment here and was approved in mid-April 2018. I was to move in on June 7. I had to go in person several times for questions because I couldn't get a response from e-mail or phone. I did receive a call on May 25 (two weeks before I was to move in) saying I couldn't have the apartment because the current tenants changed their mind and they couldn't just kick them out. My response was they gave a written 60 day notice so they told you they wanted to leave. It's not my fault they changed their mind at the last minute. They couldn't offer me an equivalent apartment, and they couldn't show me in writing where they could do this. I even asked another apartment community and they said this practice is not right. Even worse, I started looking at apartments again that weekend and ended up on their website, only to find my apartment listed on there for $200 more! I went in the next day and they said the renewal hadn't been entered into the system yet, but still why would it be advertised publicly? Just want people to be aware of what can happen here...

Hi there! Thanks for sharing your experience with us! We do understand your frustration and greatly apologize for the inconvenience, however, we can assure you that our team has followed our standard procedures in this situation. We'd be more than happy to speak with you about our current available homes, please give our office a call! We hope to be able to work with you to find the perfect home!

06-155-2018
Called before hand, told them what I was looking for and didn't communicate they didn't have one to show me until I drove out of my way to get there for my appointment. (Appt on 5/9/2018). Woman in the office showed no real interest in helping me and seemed VERY unenthusiastic. Apartment prices fluctuate all the time but the website price and in person price were a few hundred dollars difference. Looked nice but not happy with the service I received.

Thanks for the feedback! We appreciate your interest in our community, however, we are sorry to hear about your poor first impression of our team. We are striving to offer nothing but exceptional customer service, so your feedback is highly important to us. We hope that you will provide us with a second chance to show you all that we have to offer here, so please give our office a call. Thank you!

05-144-2018
Schools
Cary High School
638 Walnut St, Cary, NC 27511
Reedy Creek Elementary School
940 Reedy Creek Road, Cary, NC 27513
Reedy Creek Middle School
930 Reedy Creek Road, Cary, NC 27513
Cary Academy
1500 N Harrison Ave, Cary, NC 27513
Hopewell Academy
1001 Sheldon Dr, Cary, NC 27513
Triangle Math And Science Academy
312 Gregson Dr, Cary, NC 27511
Research Triangle High School
10 Park Dr, Research Triangle Pk, NC 27709
All content about schools and school districts is provided by GreatSchools, a third party. Apartment Guide does not create, develop, contribute to, or endorse this content.
Helpful Information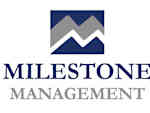 Milestone's mission is to effectively execute creative strategies, with the highest level of integrity, surpassing the expectations of our associates, residents and investors.
Check Availability
(919) 443-2694
People who viewed this apartment also viewed