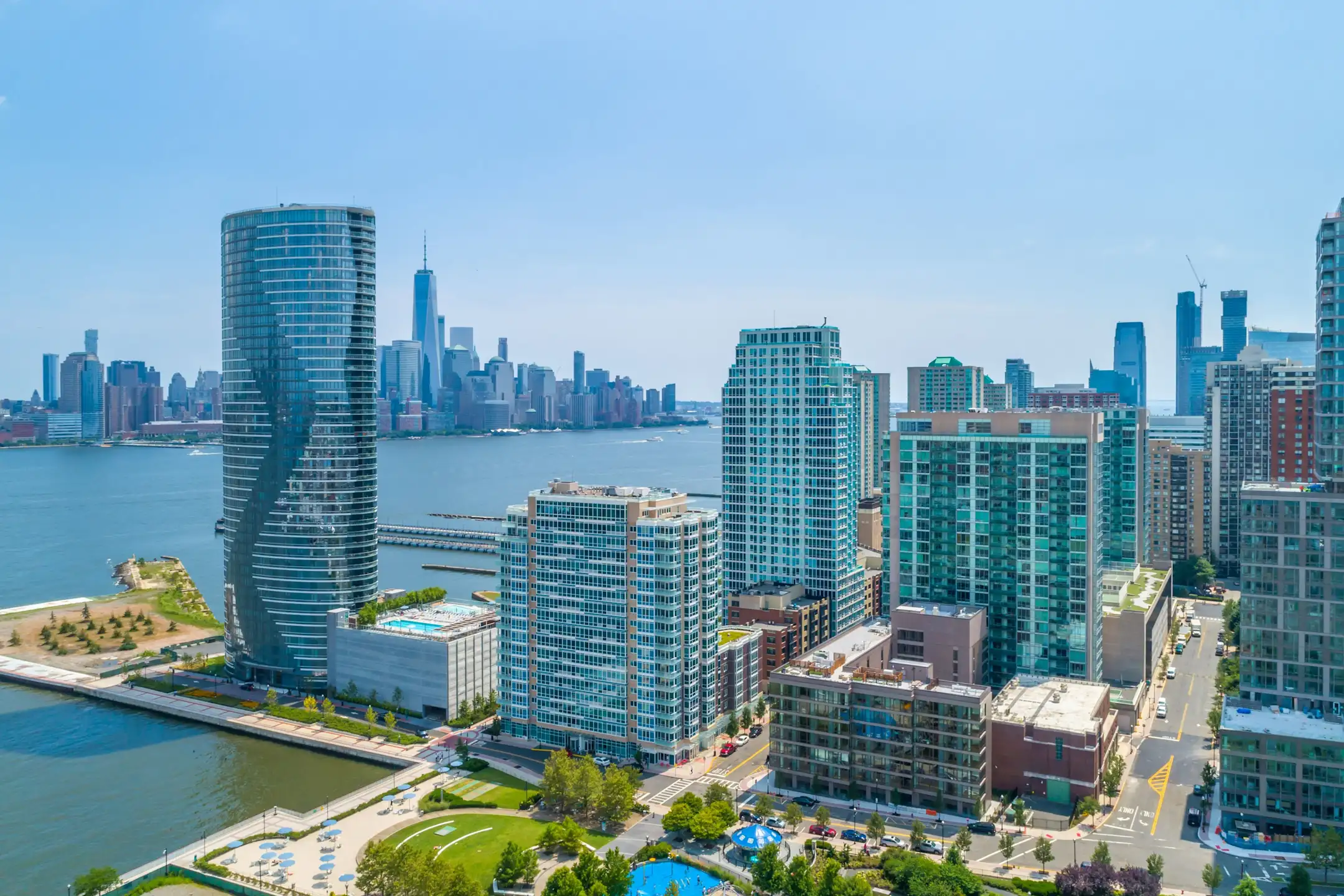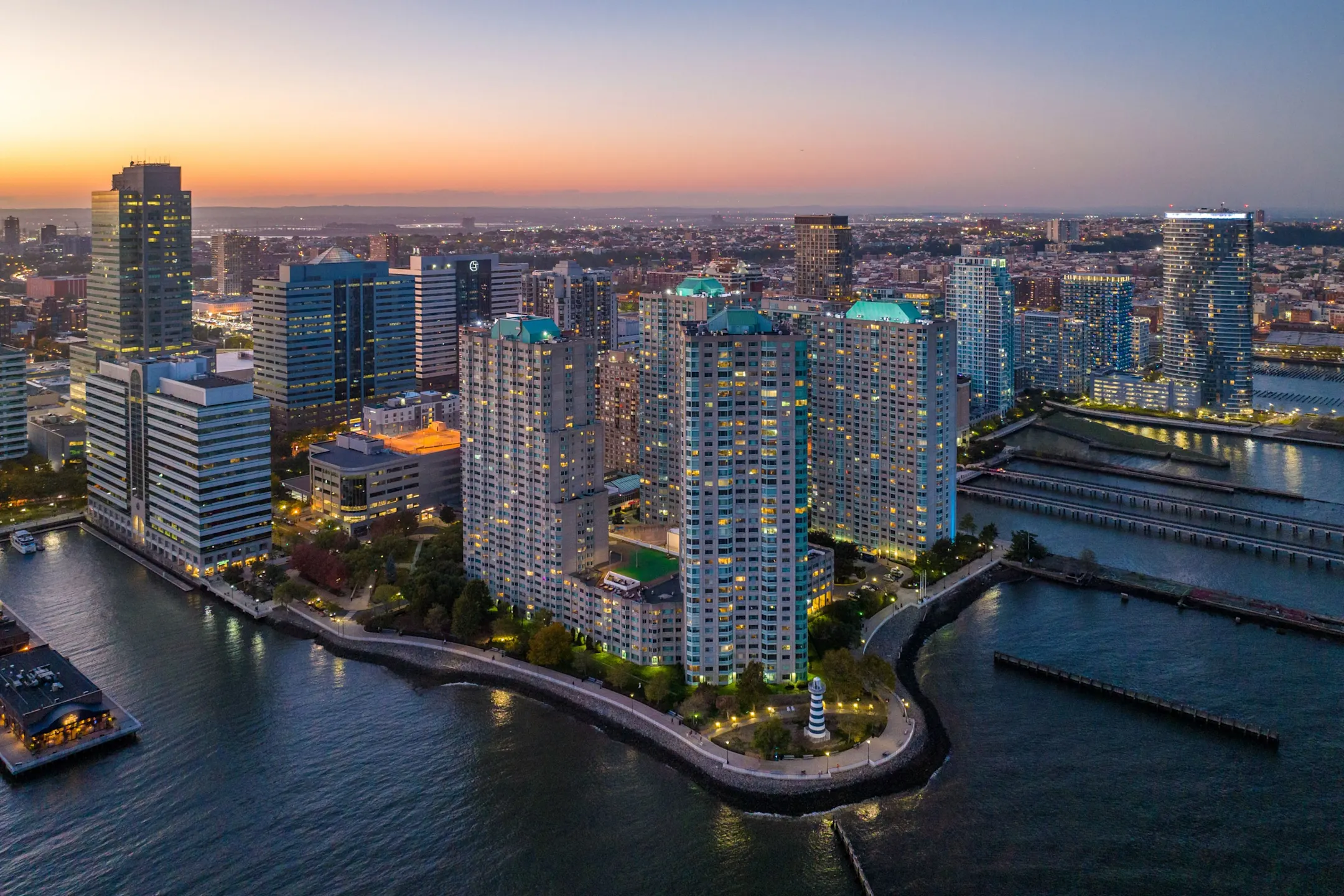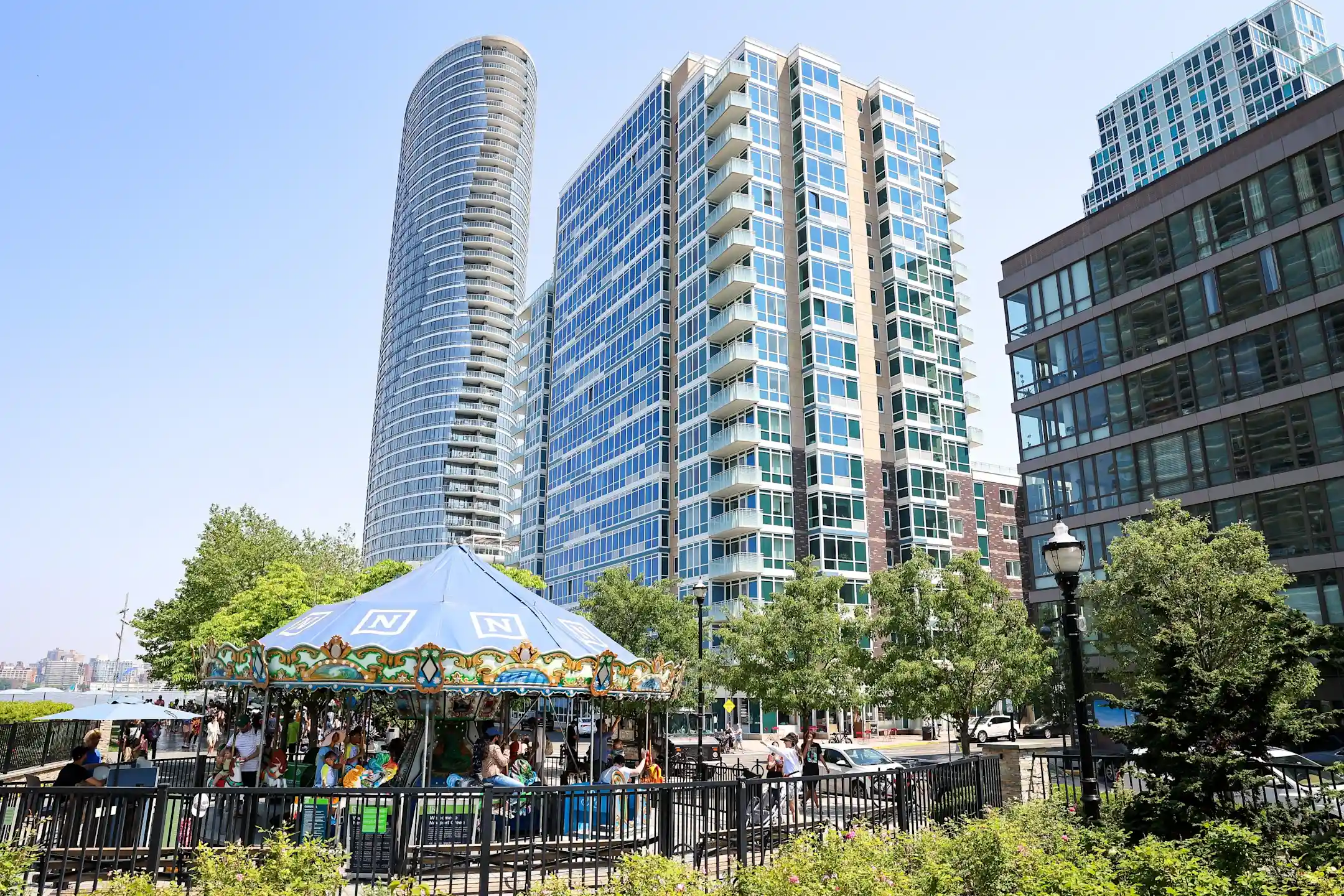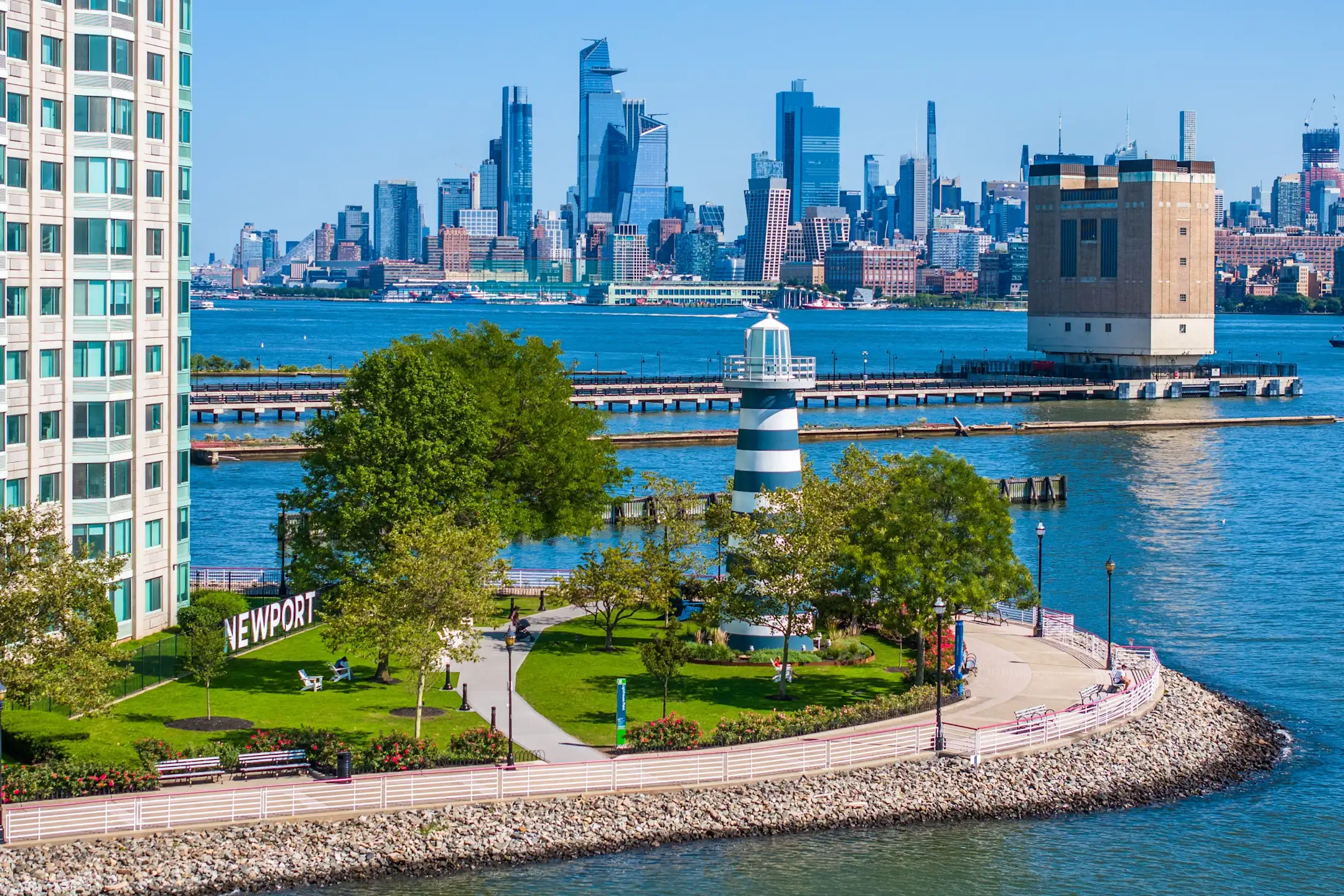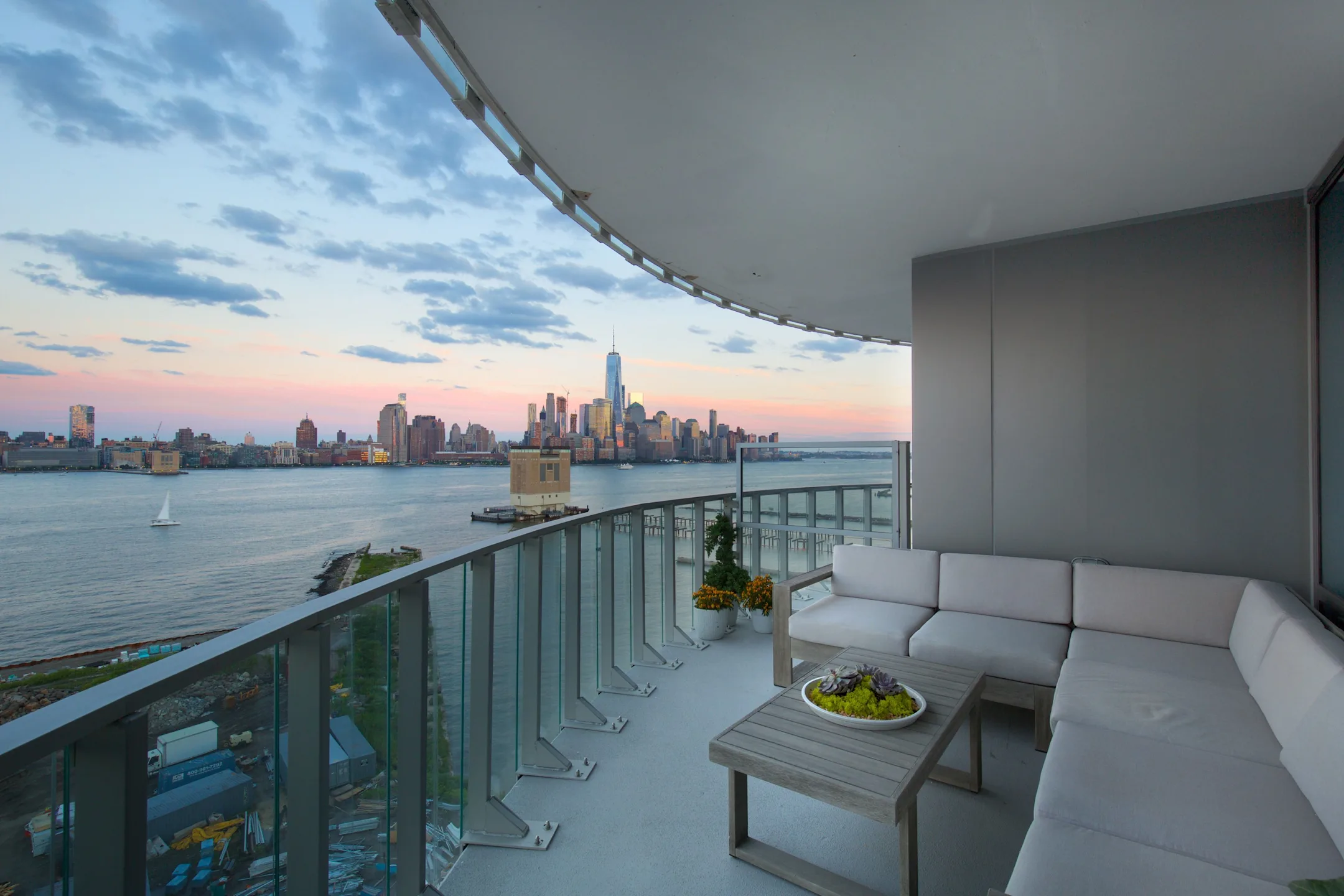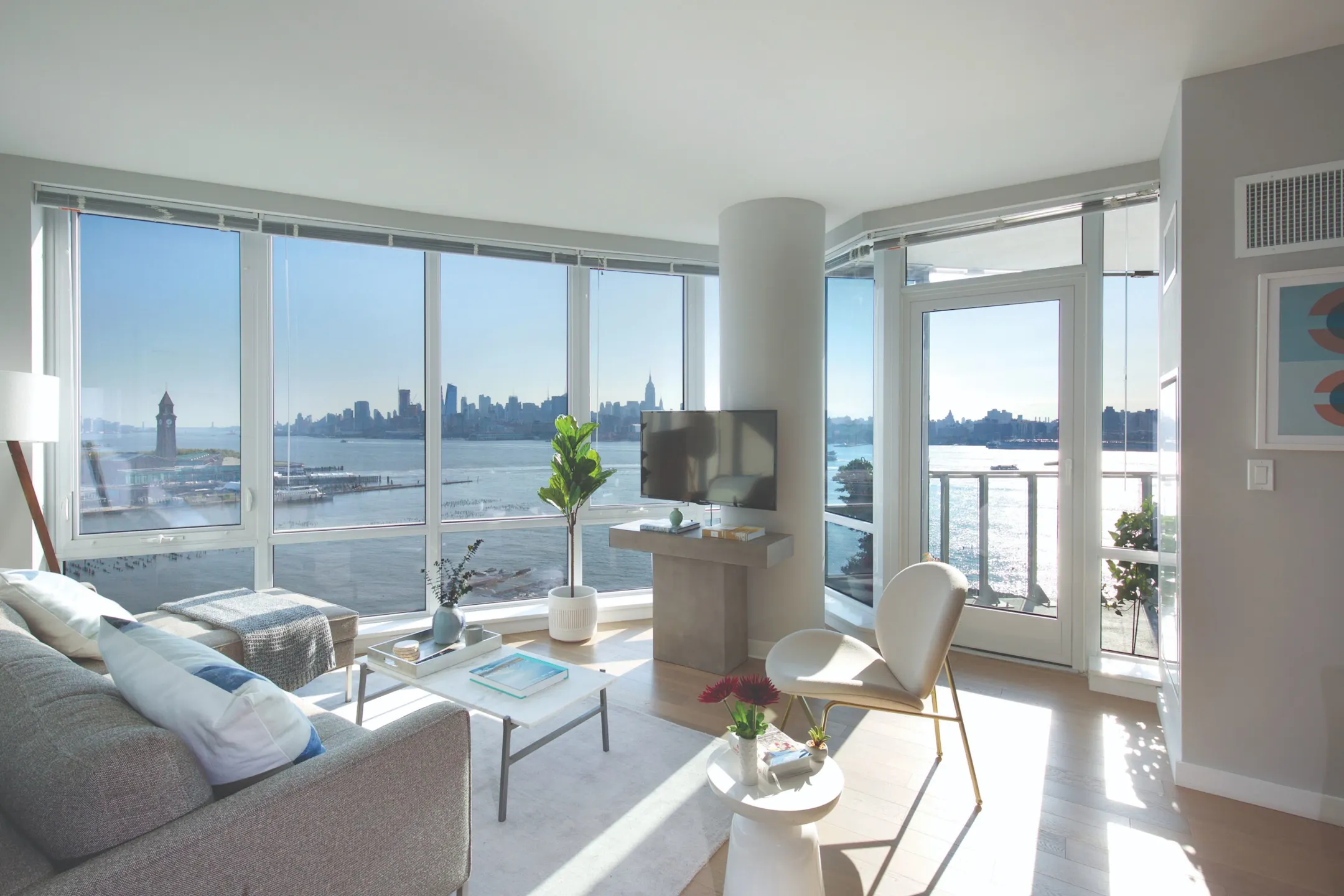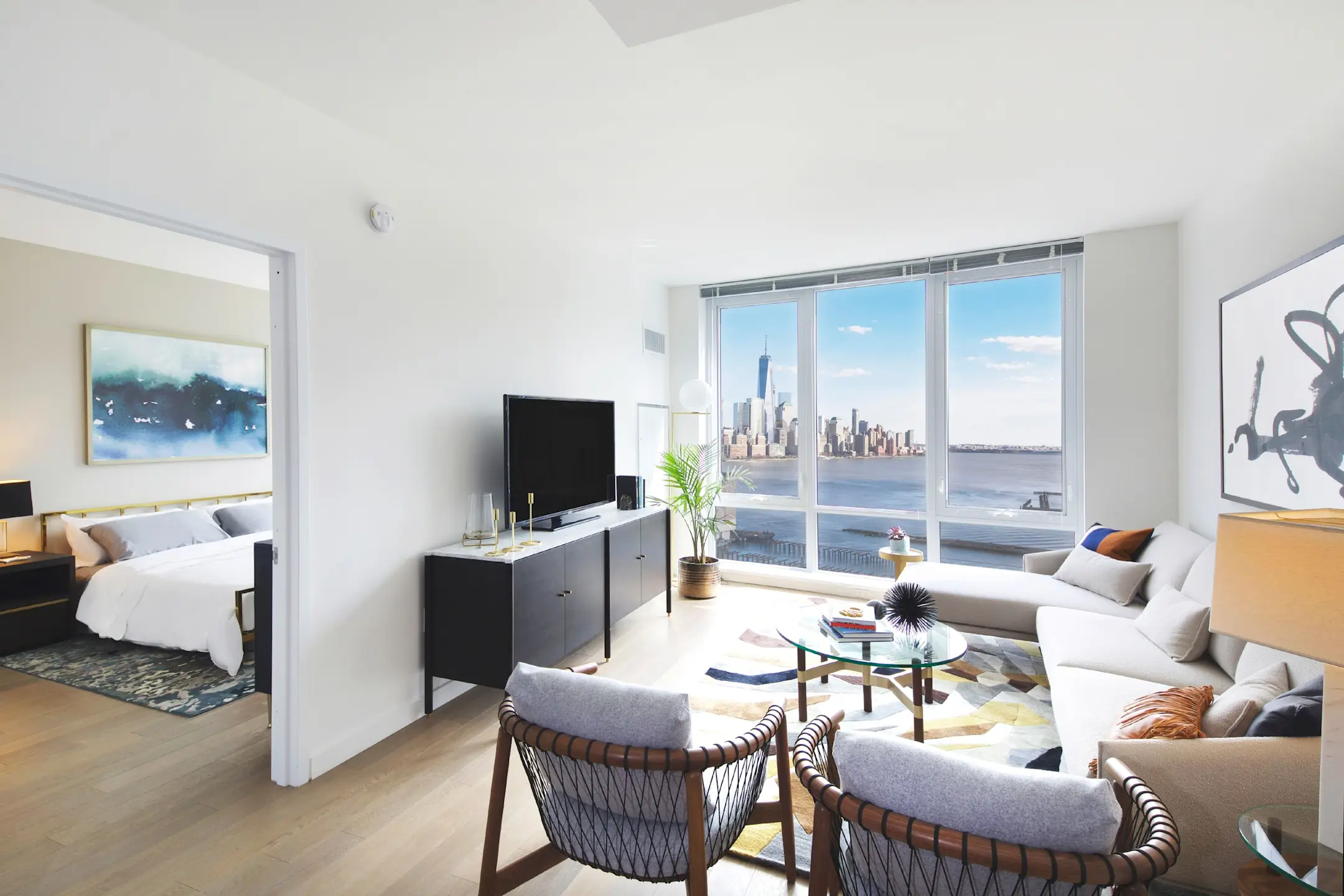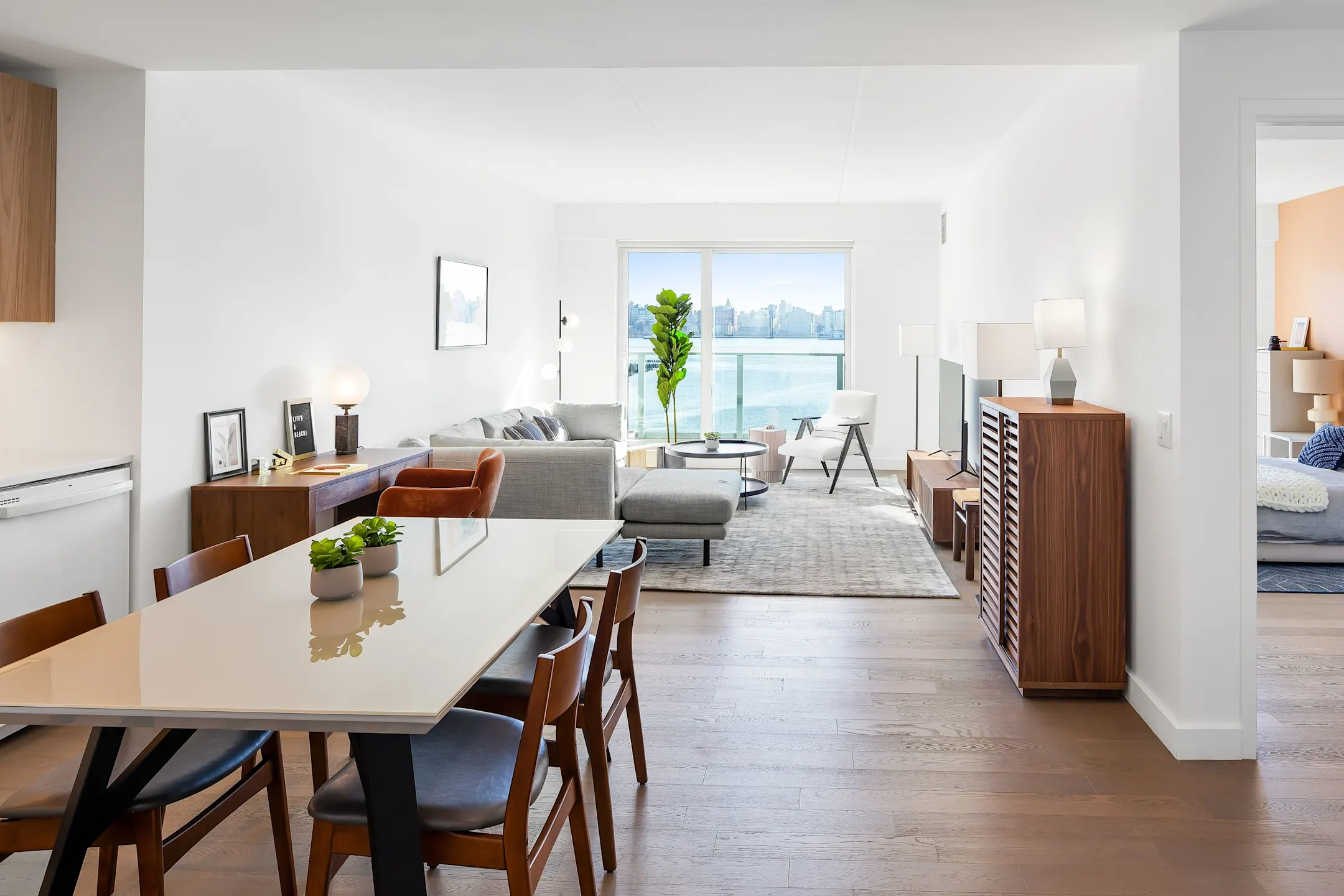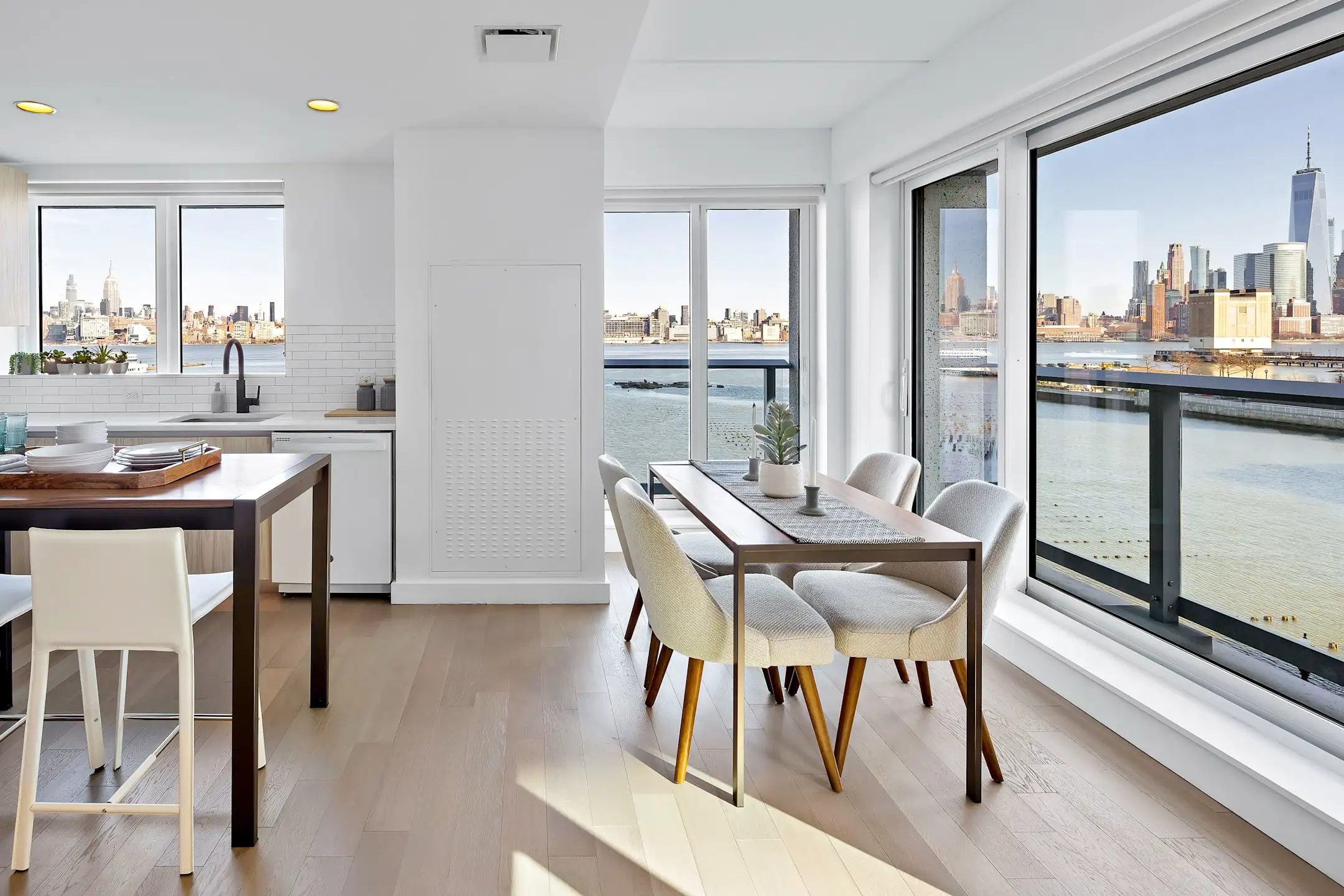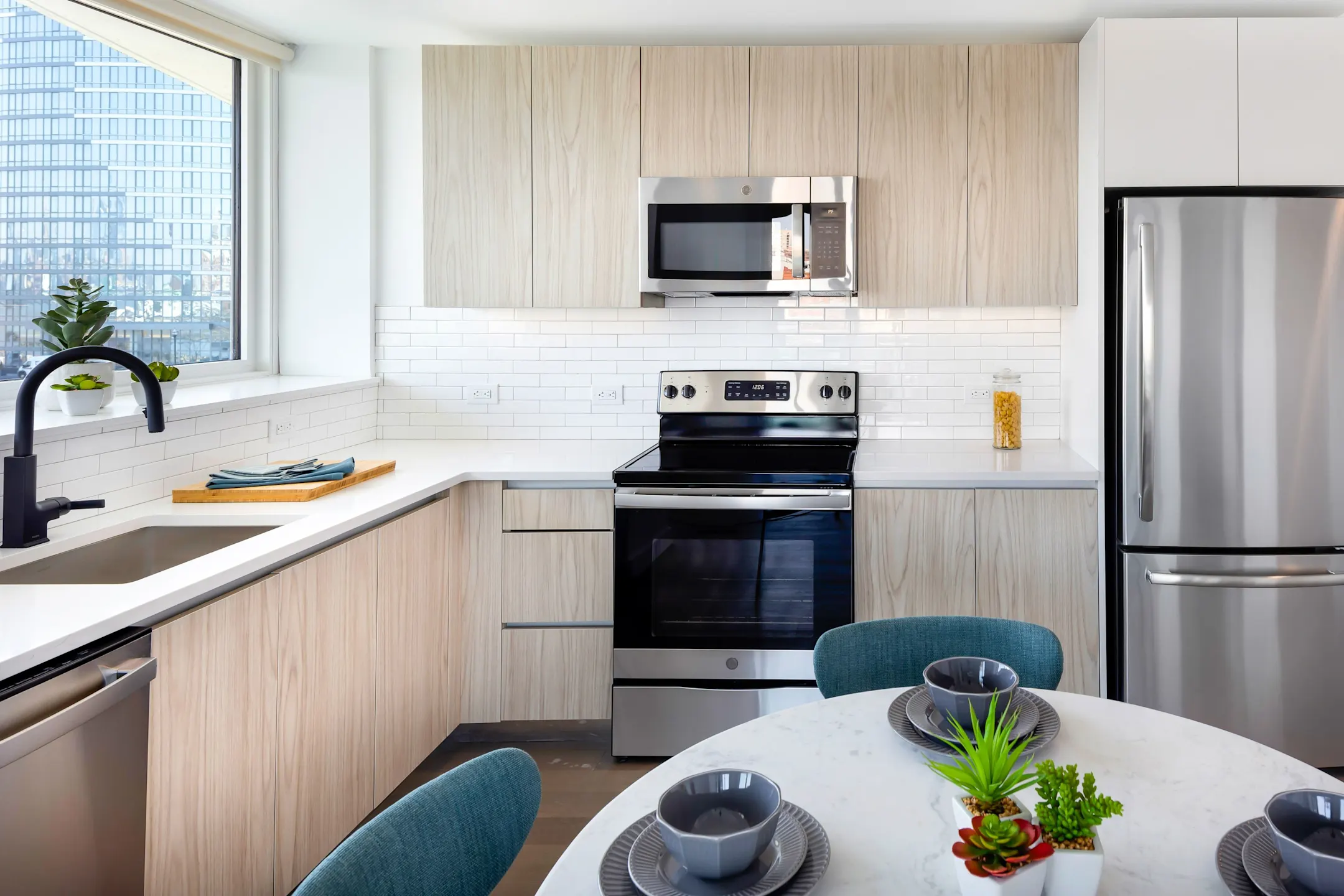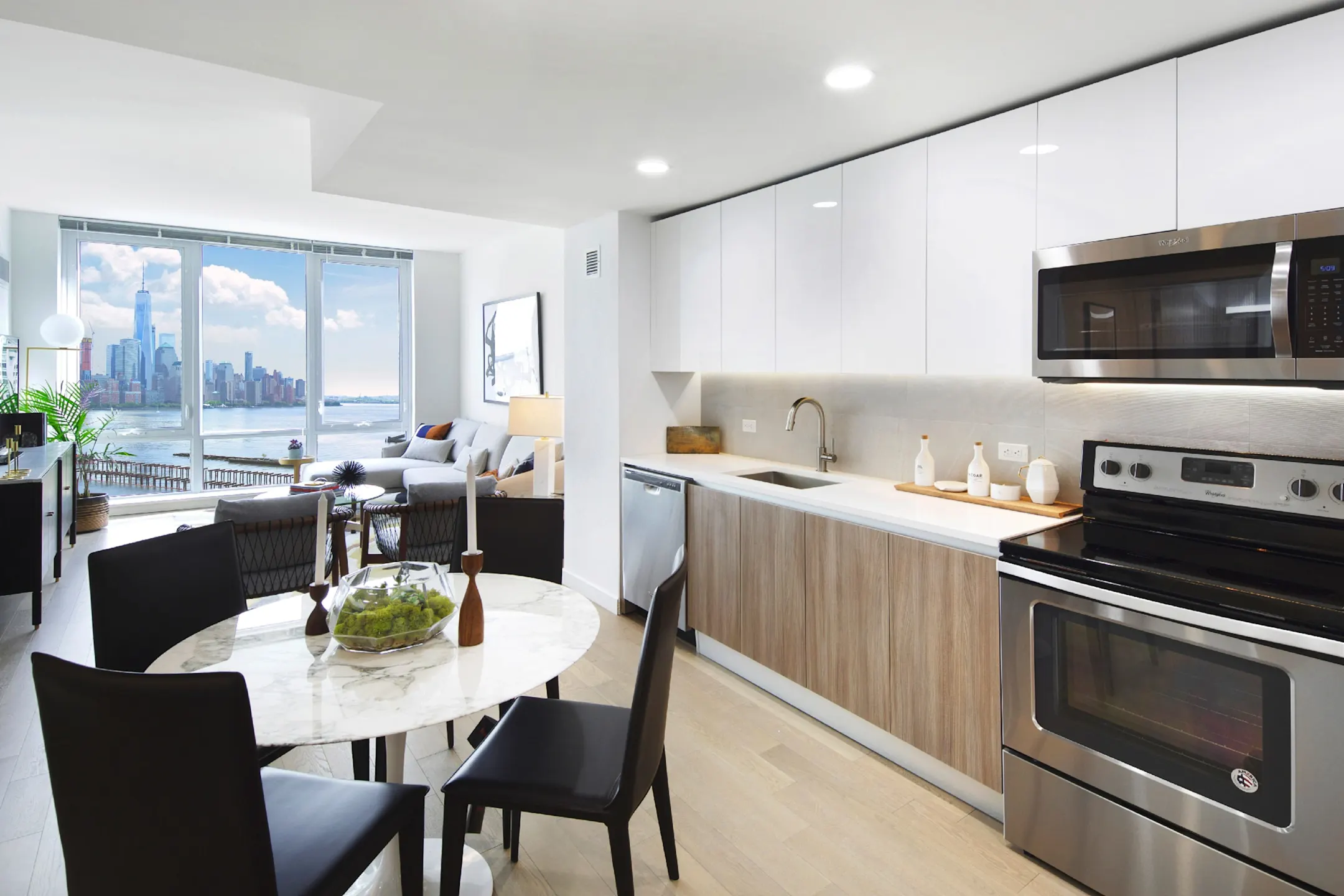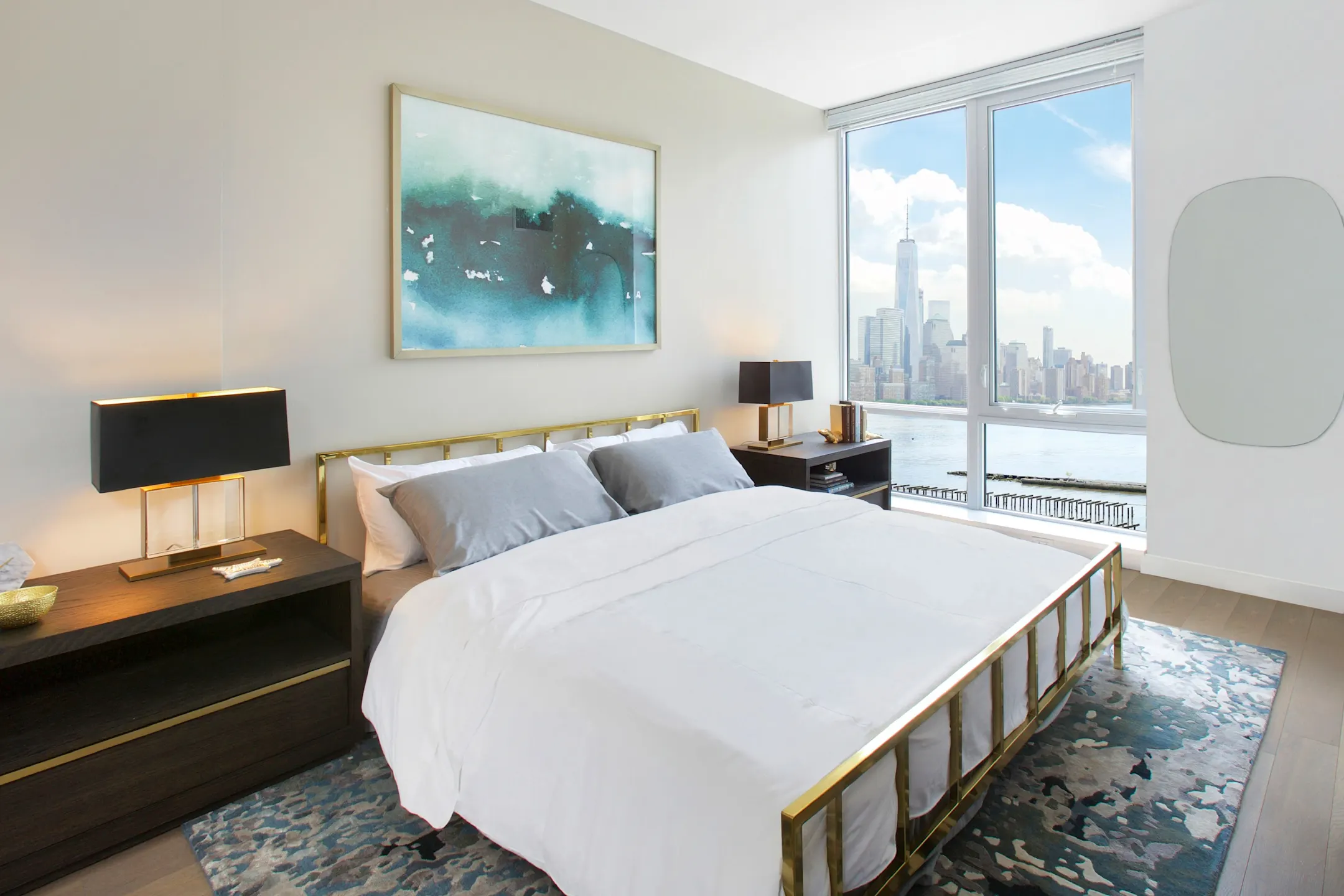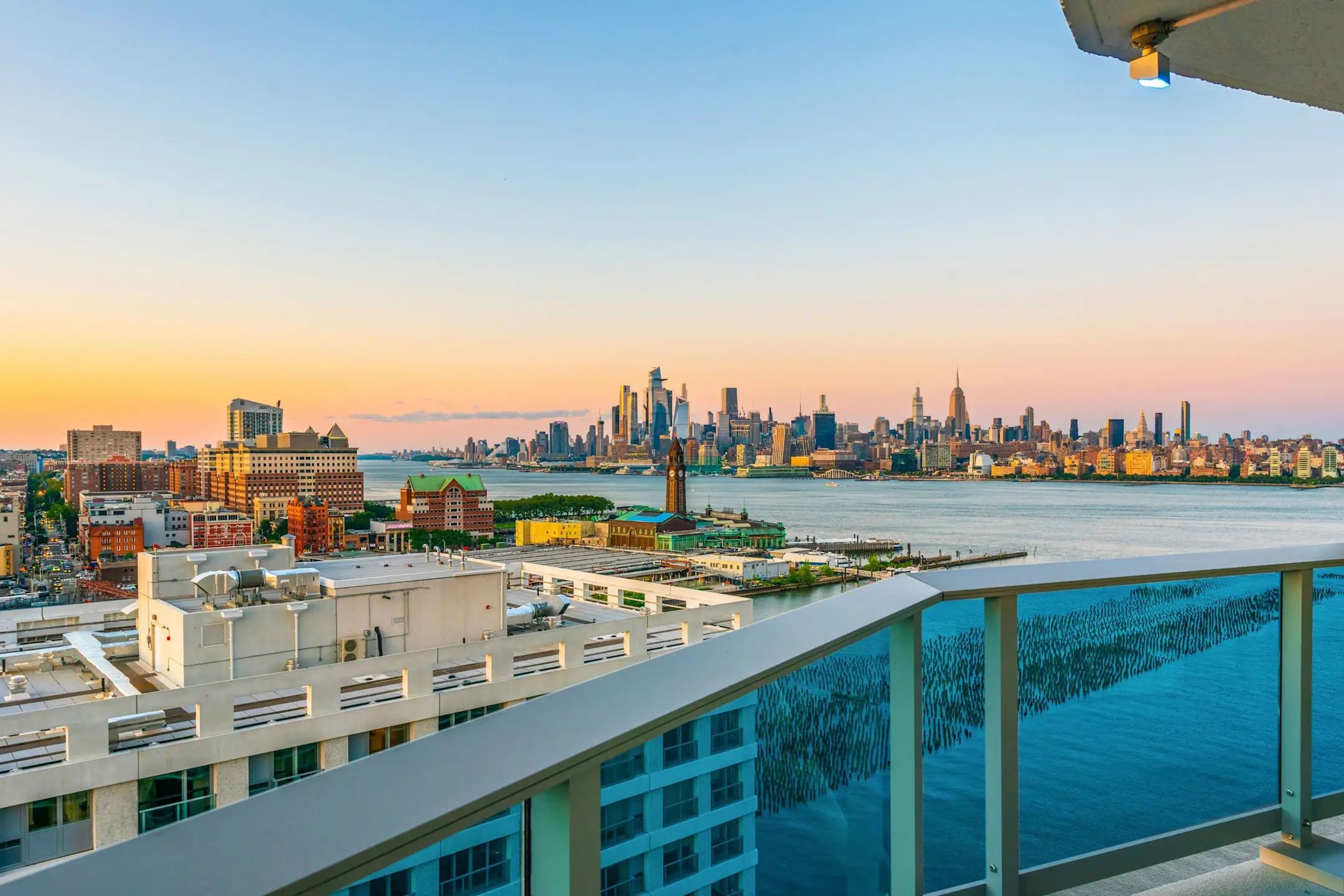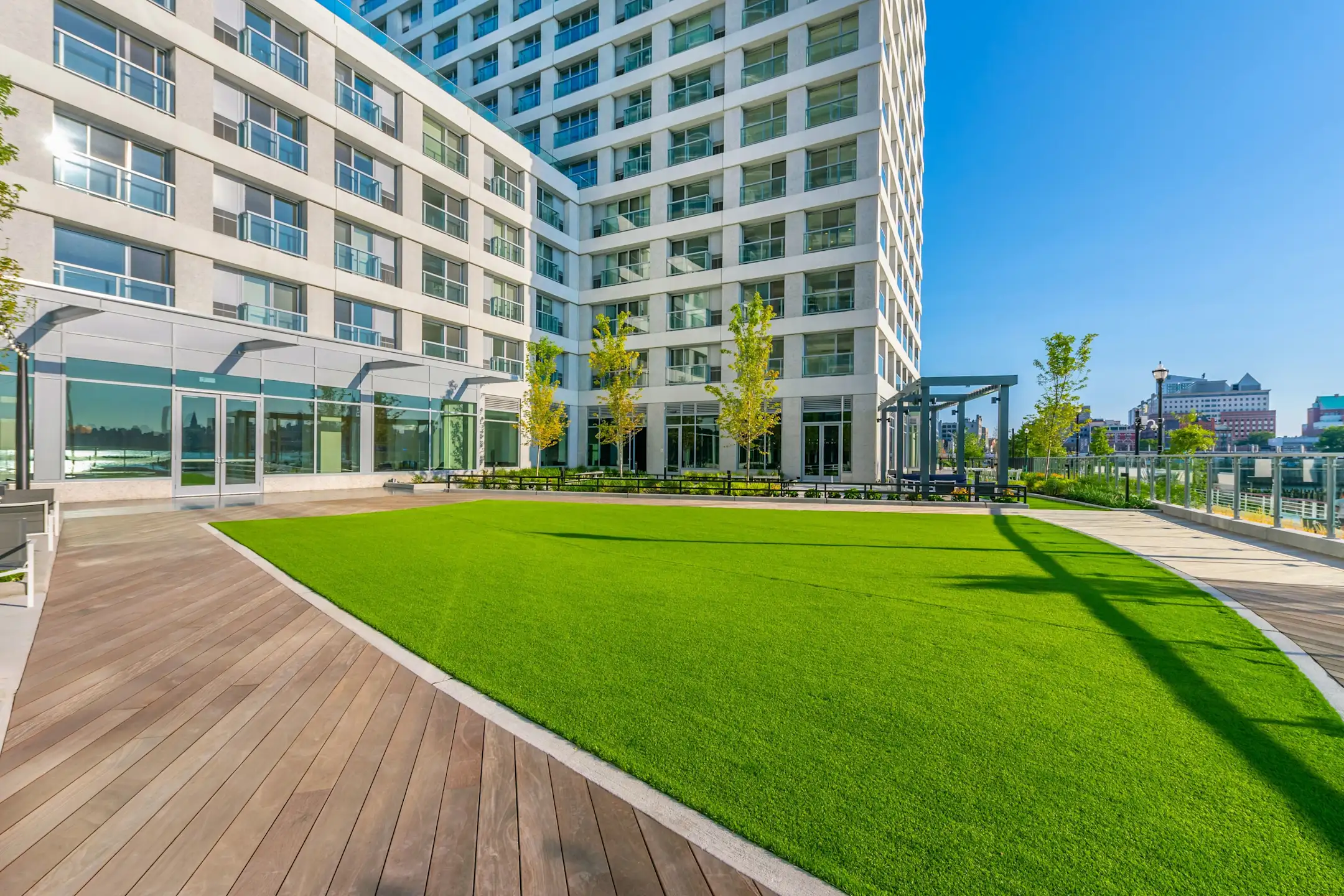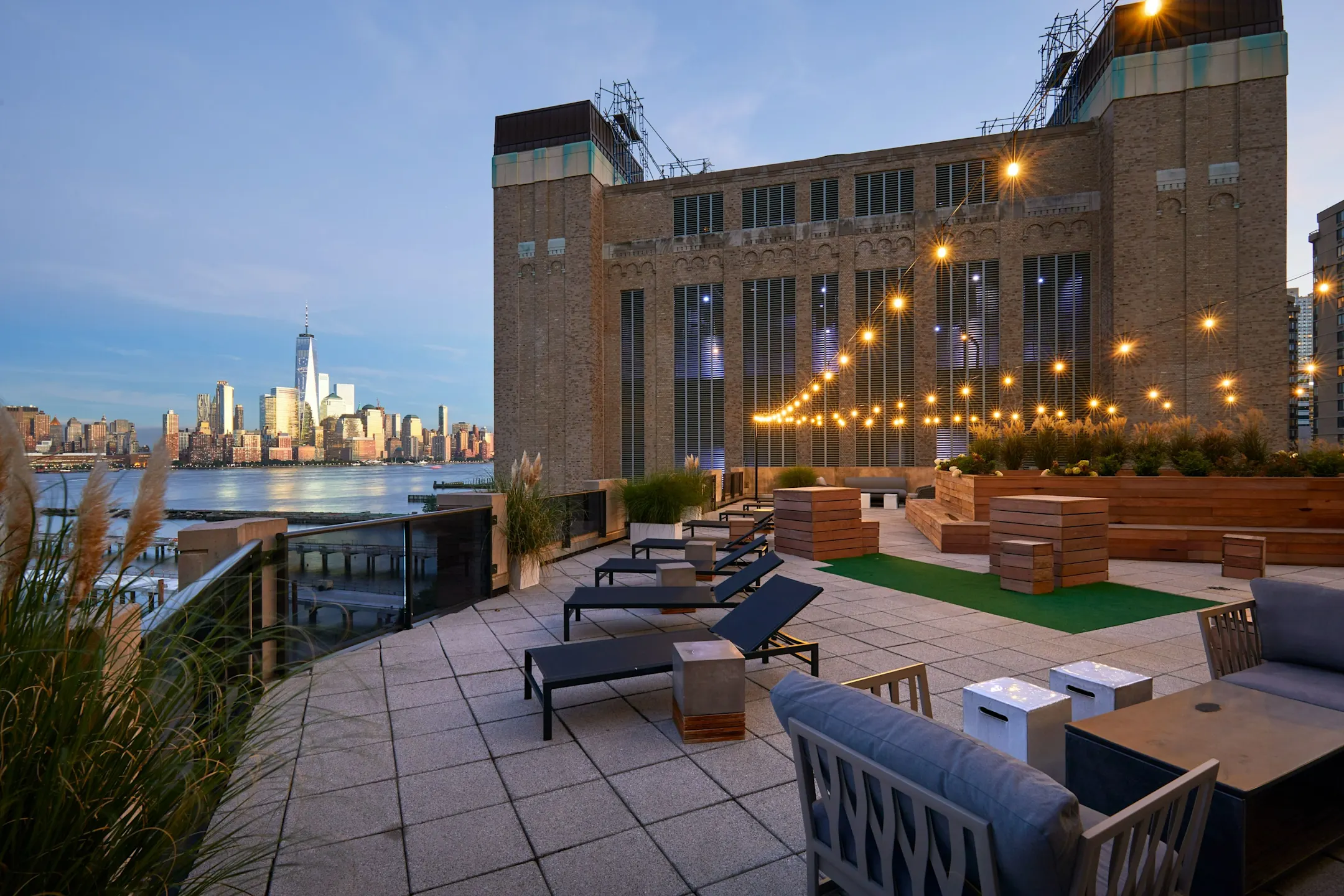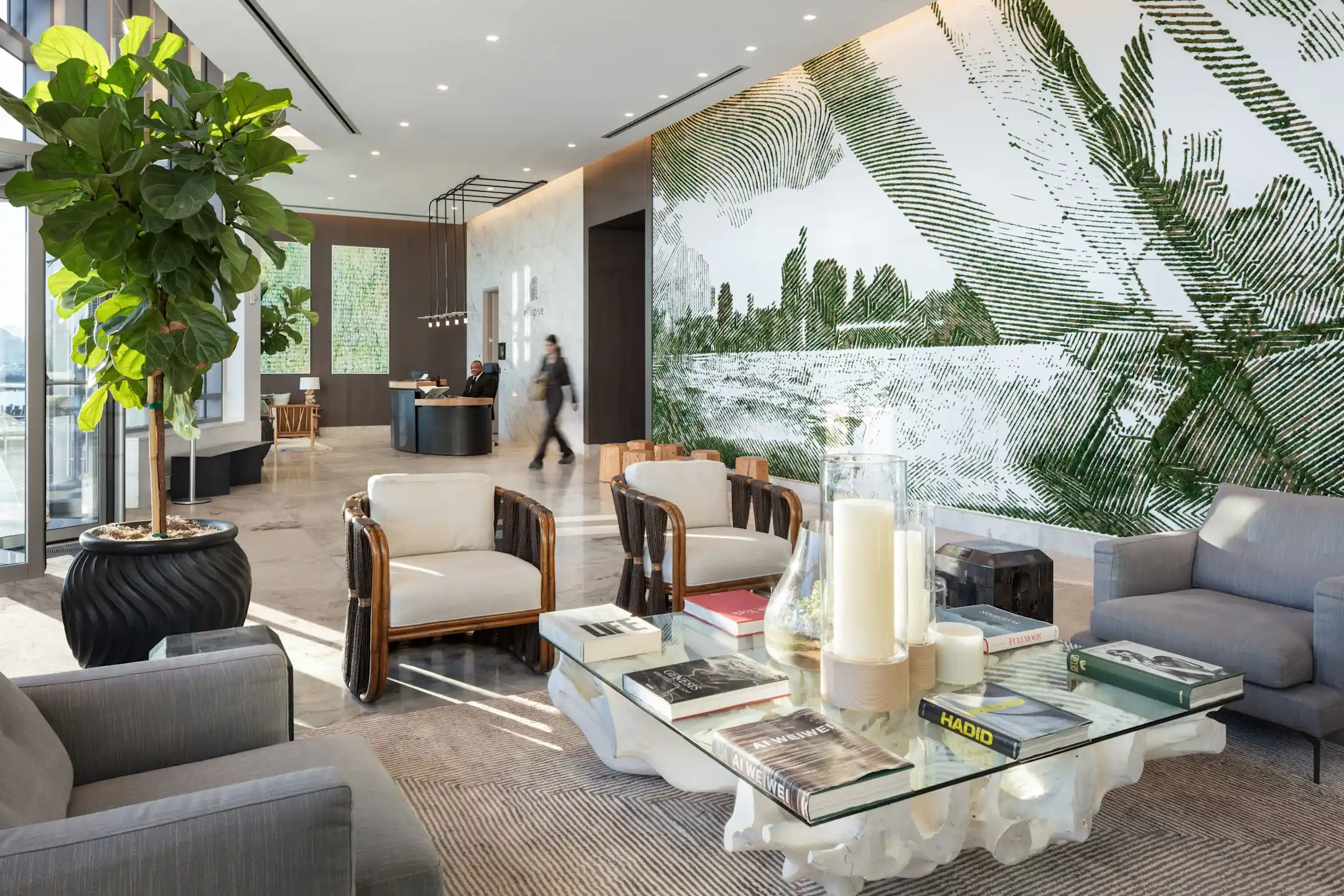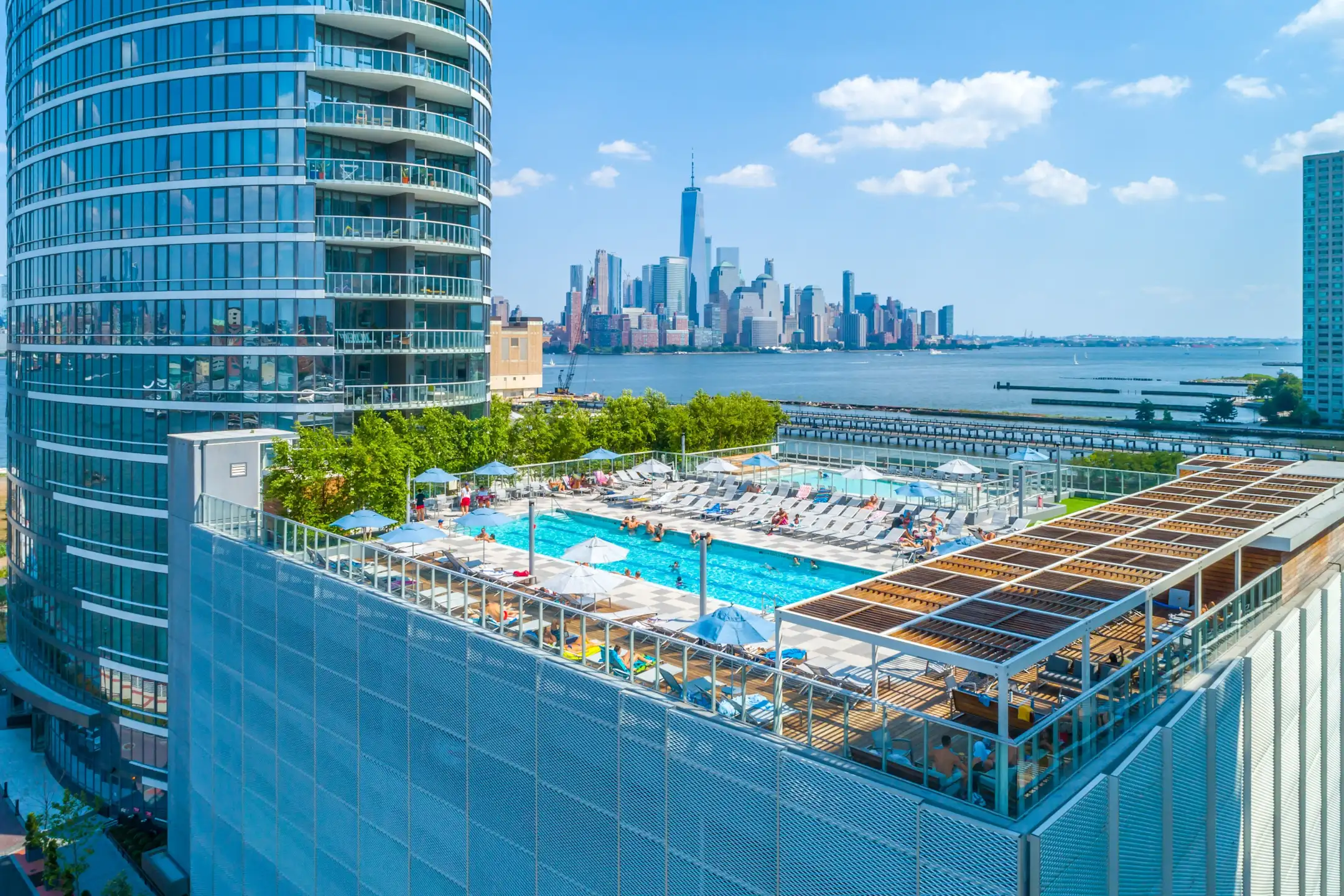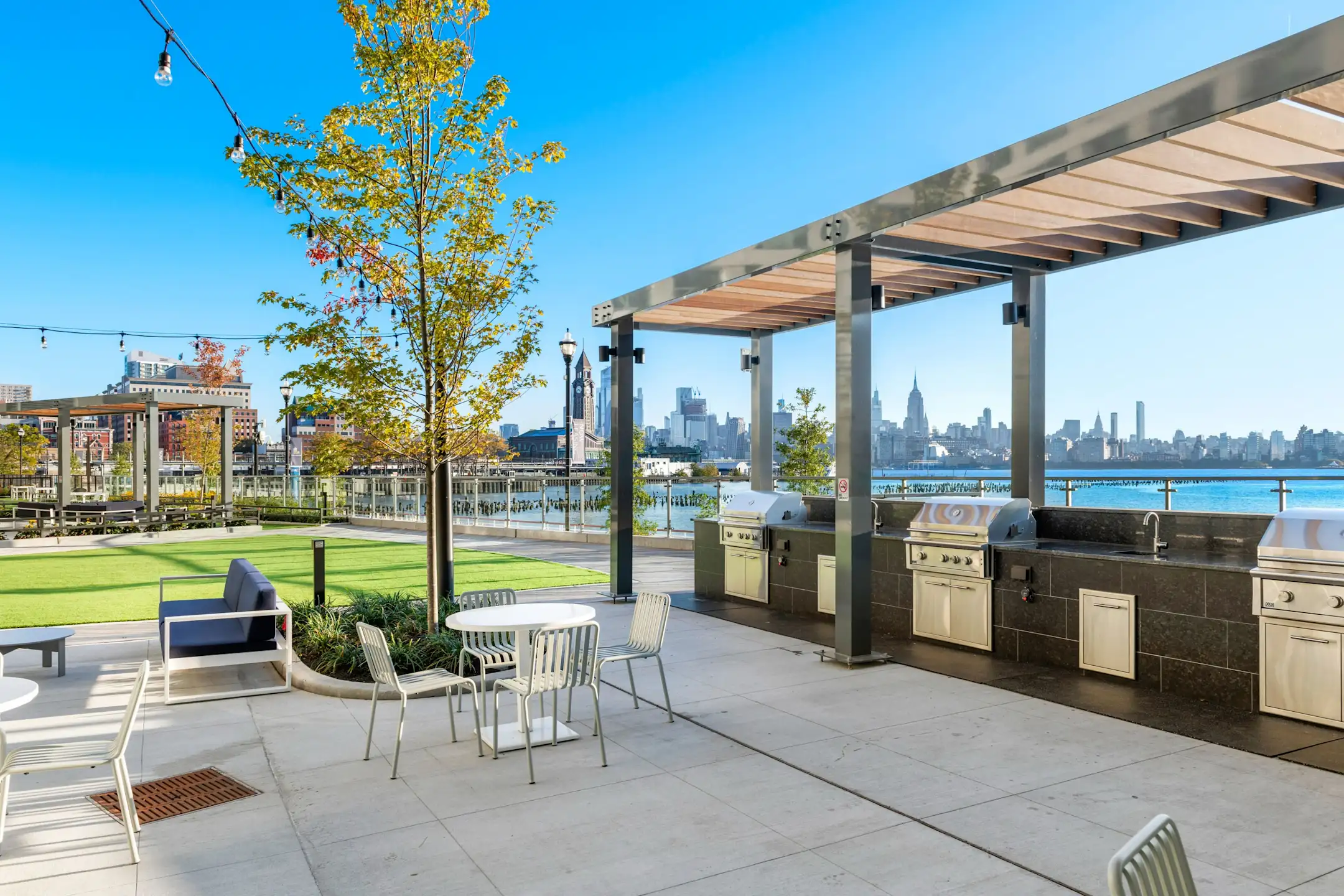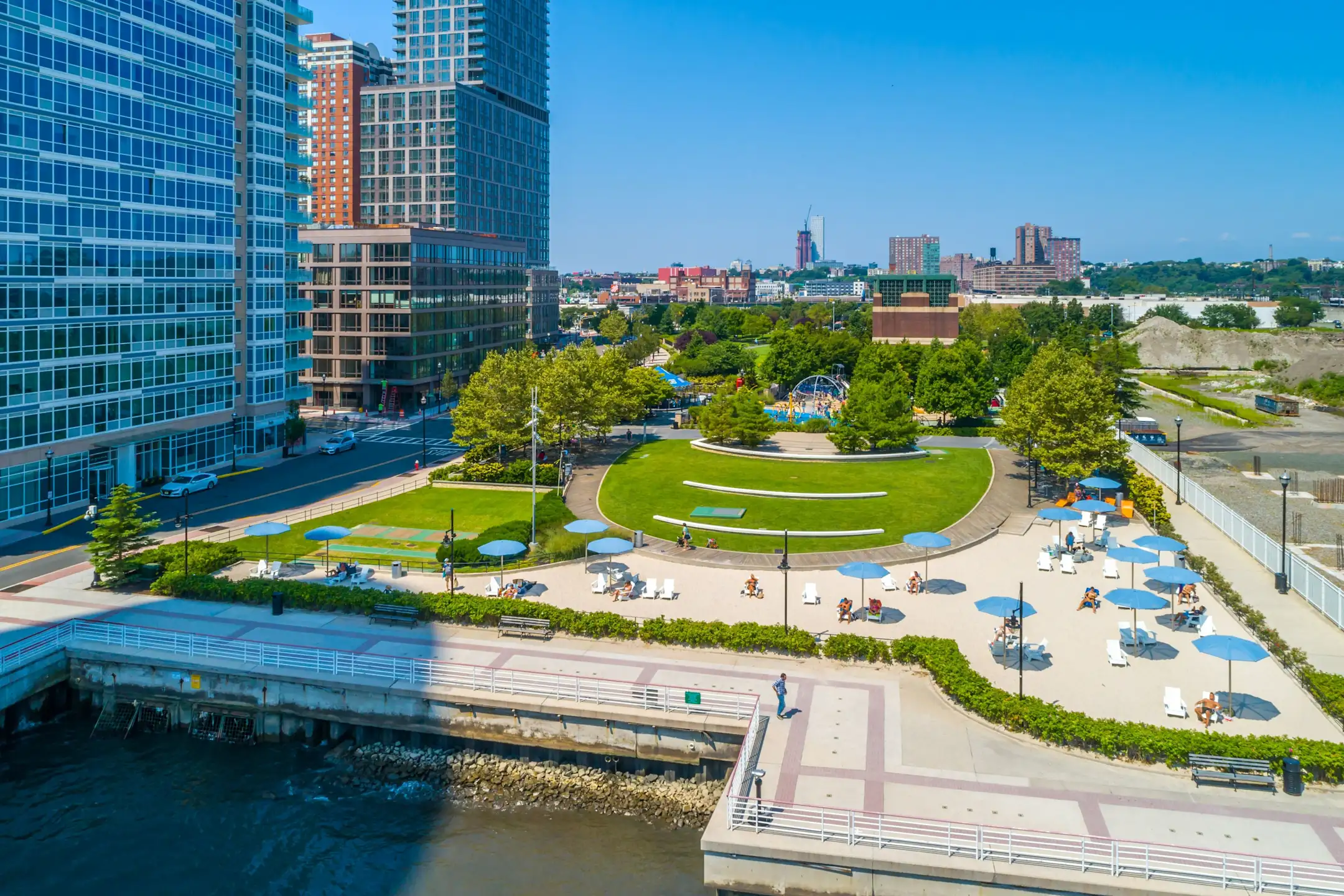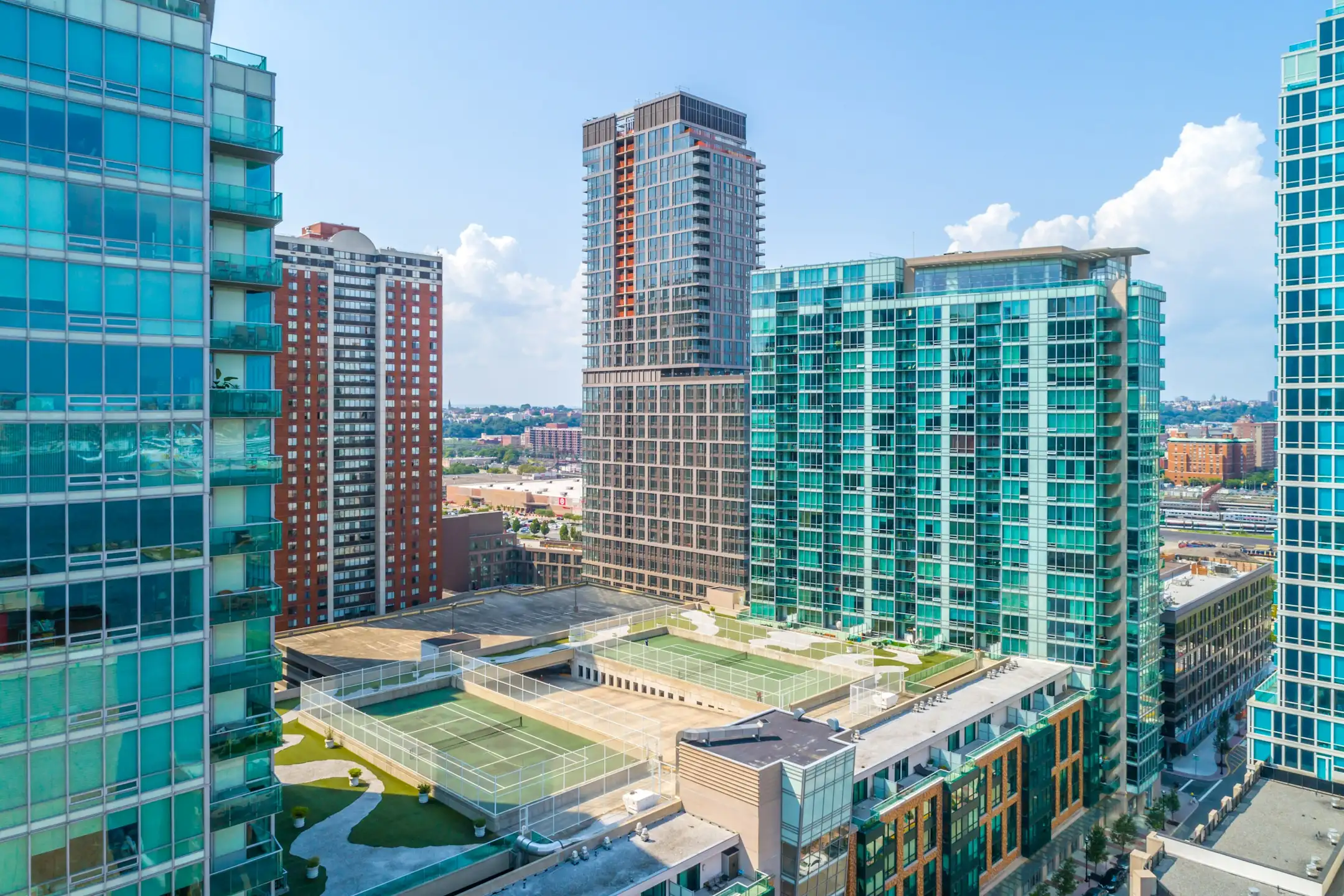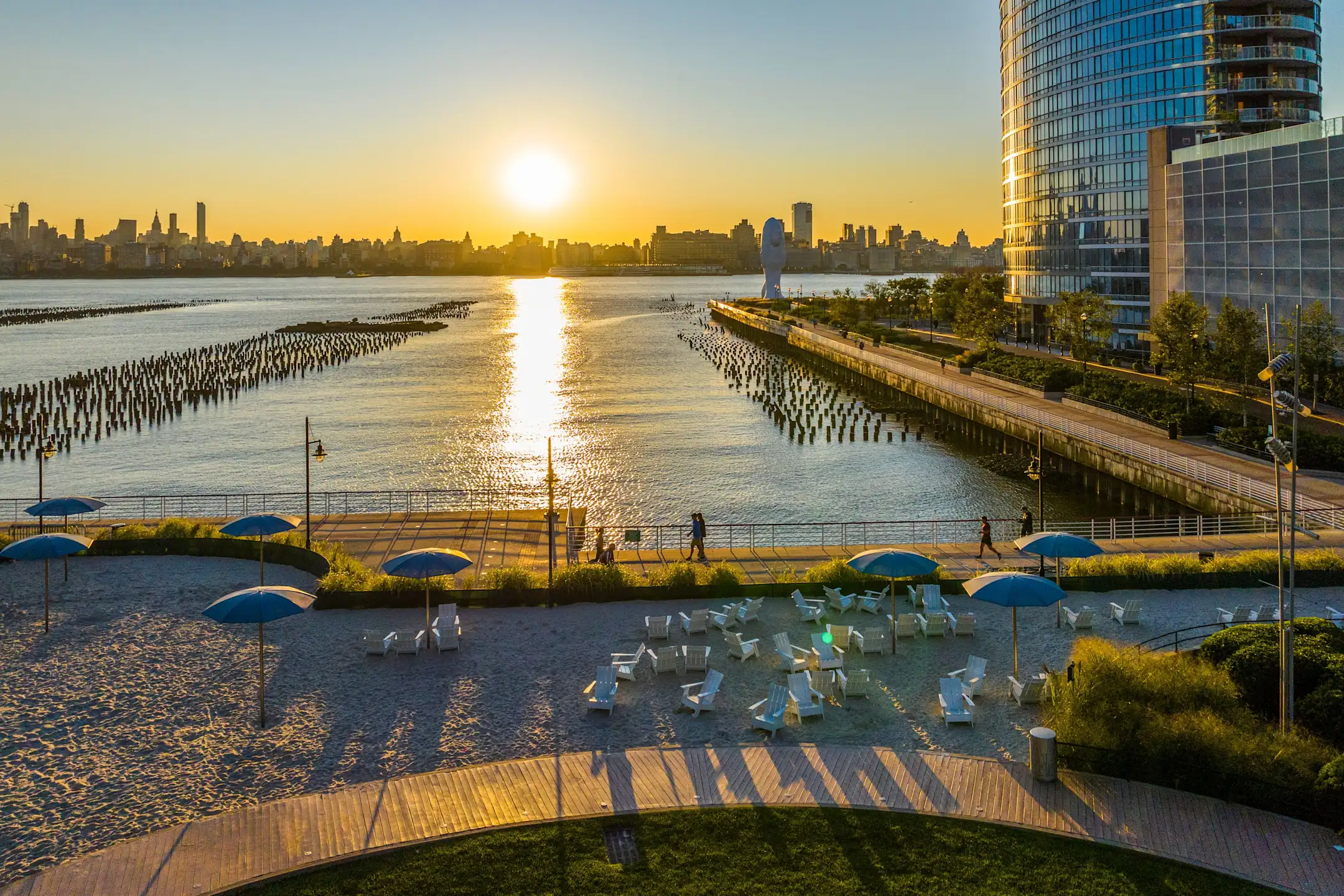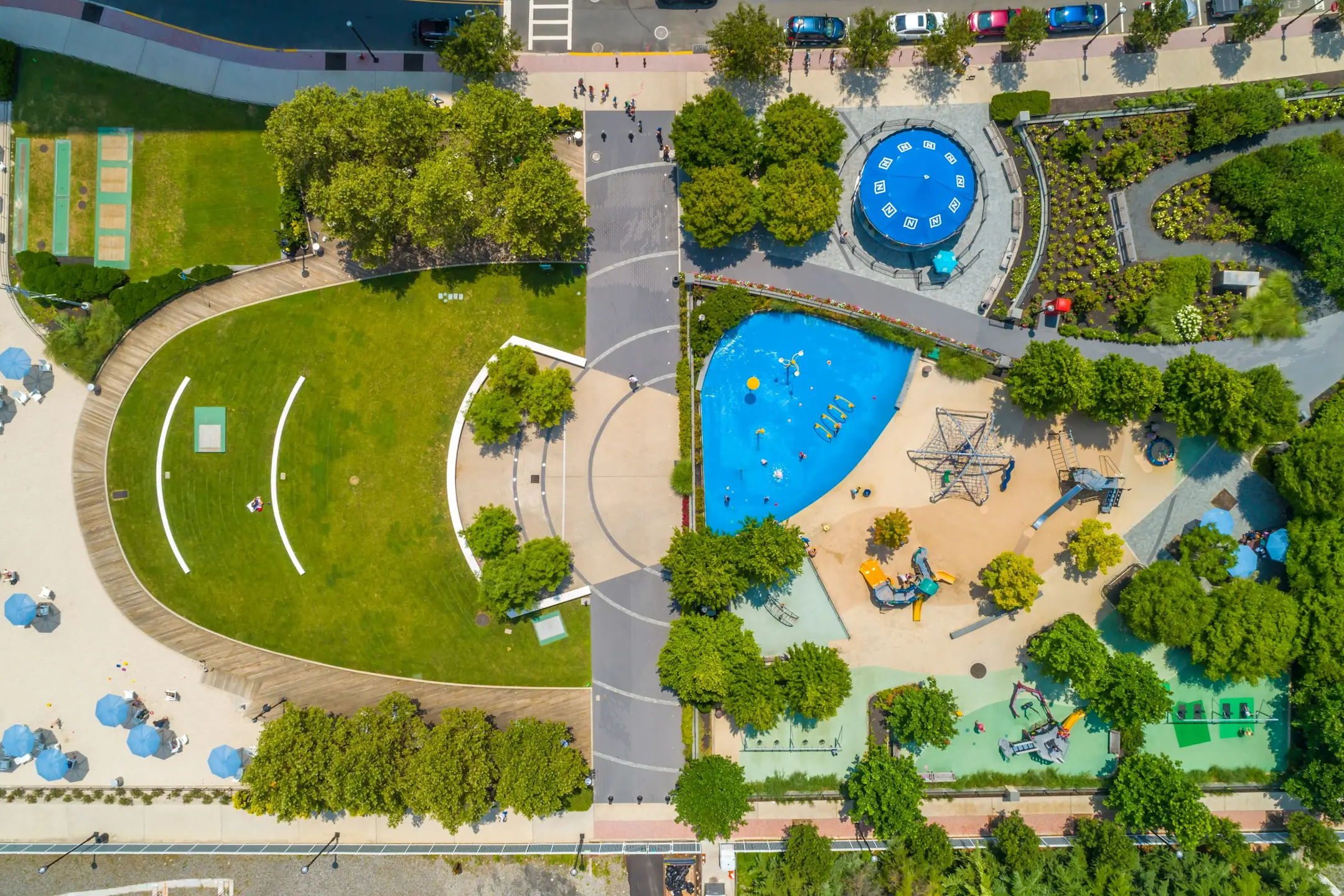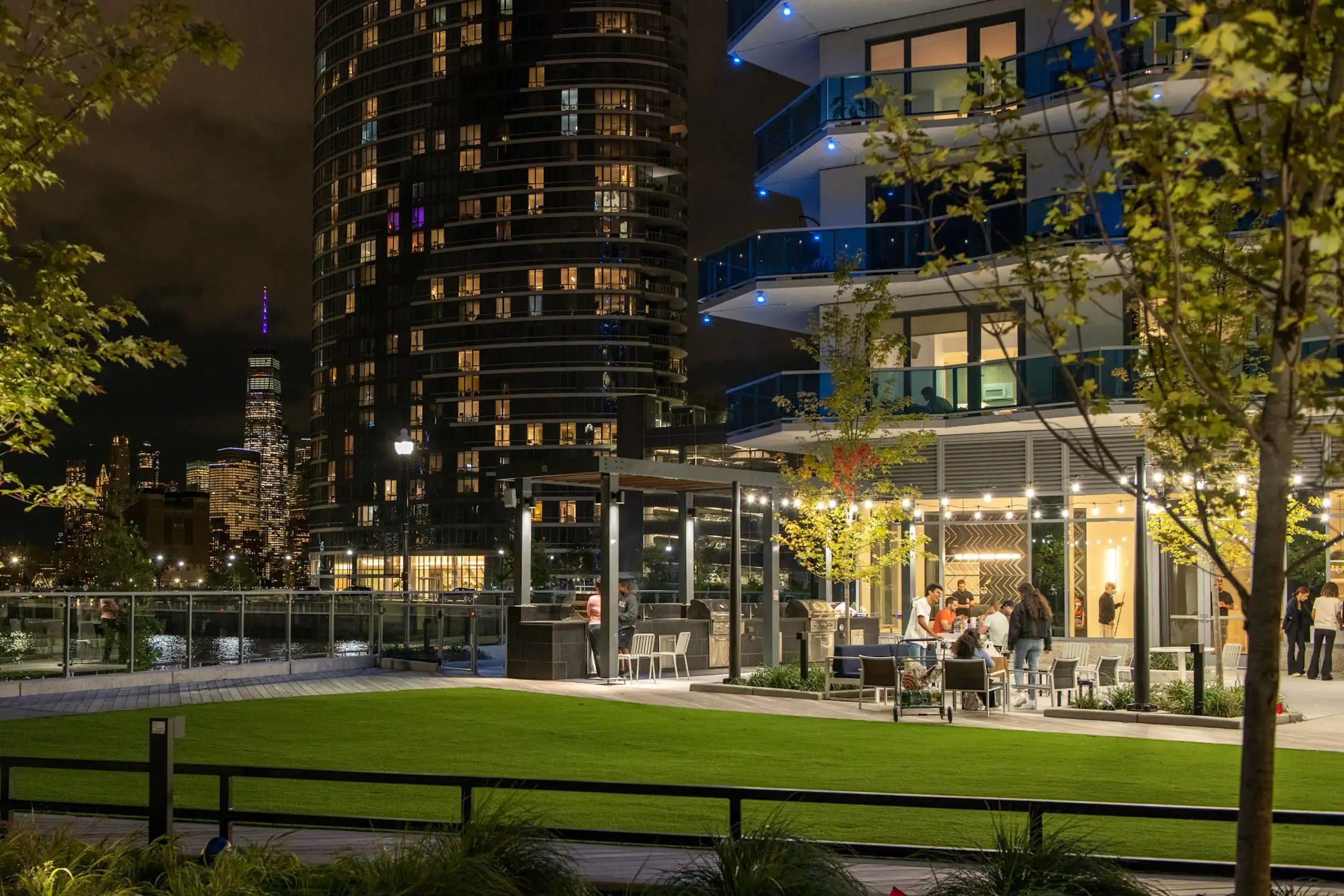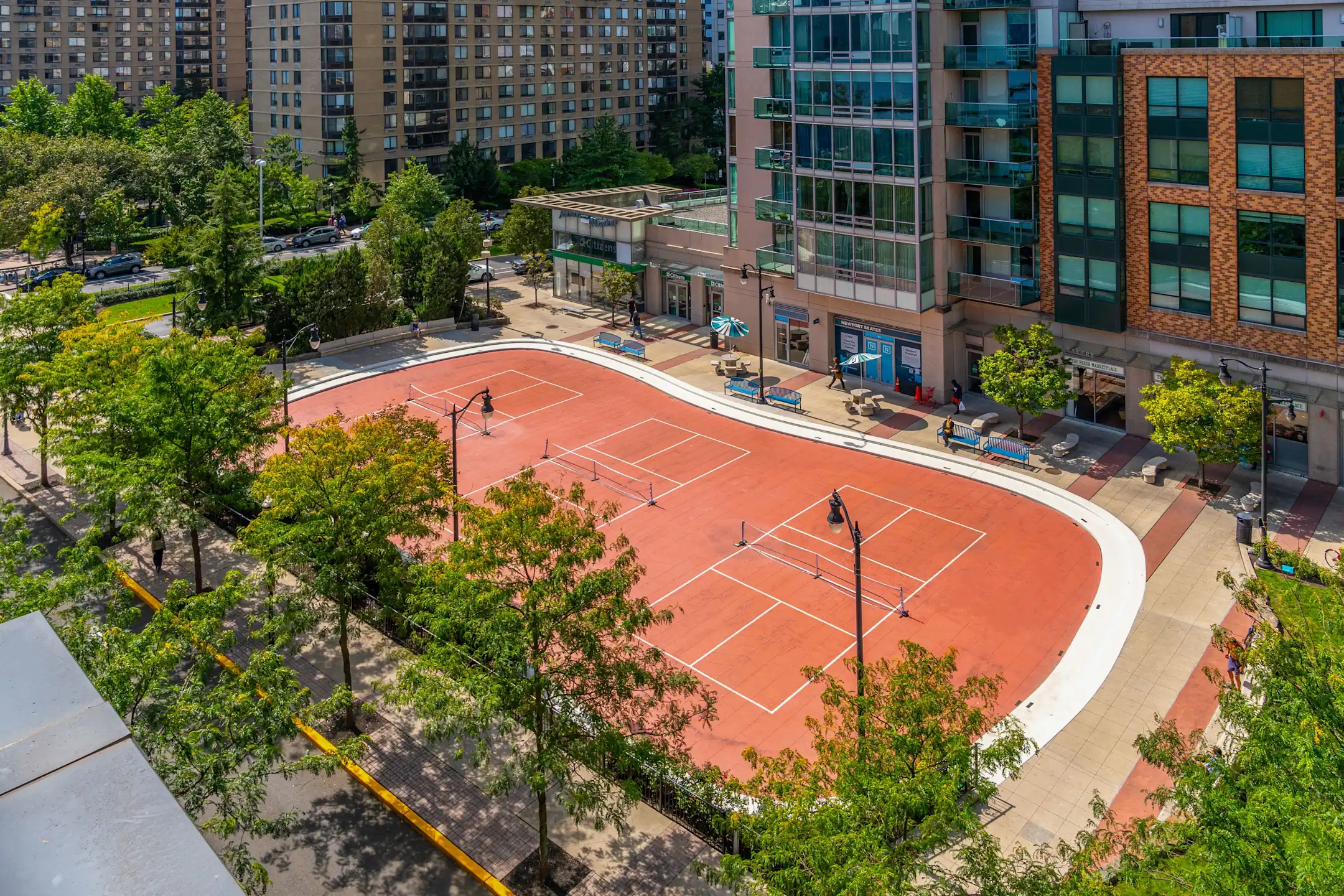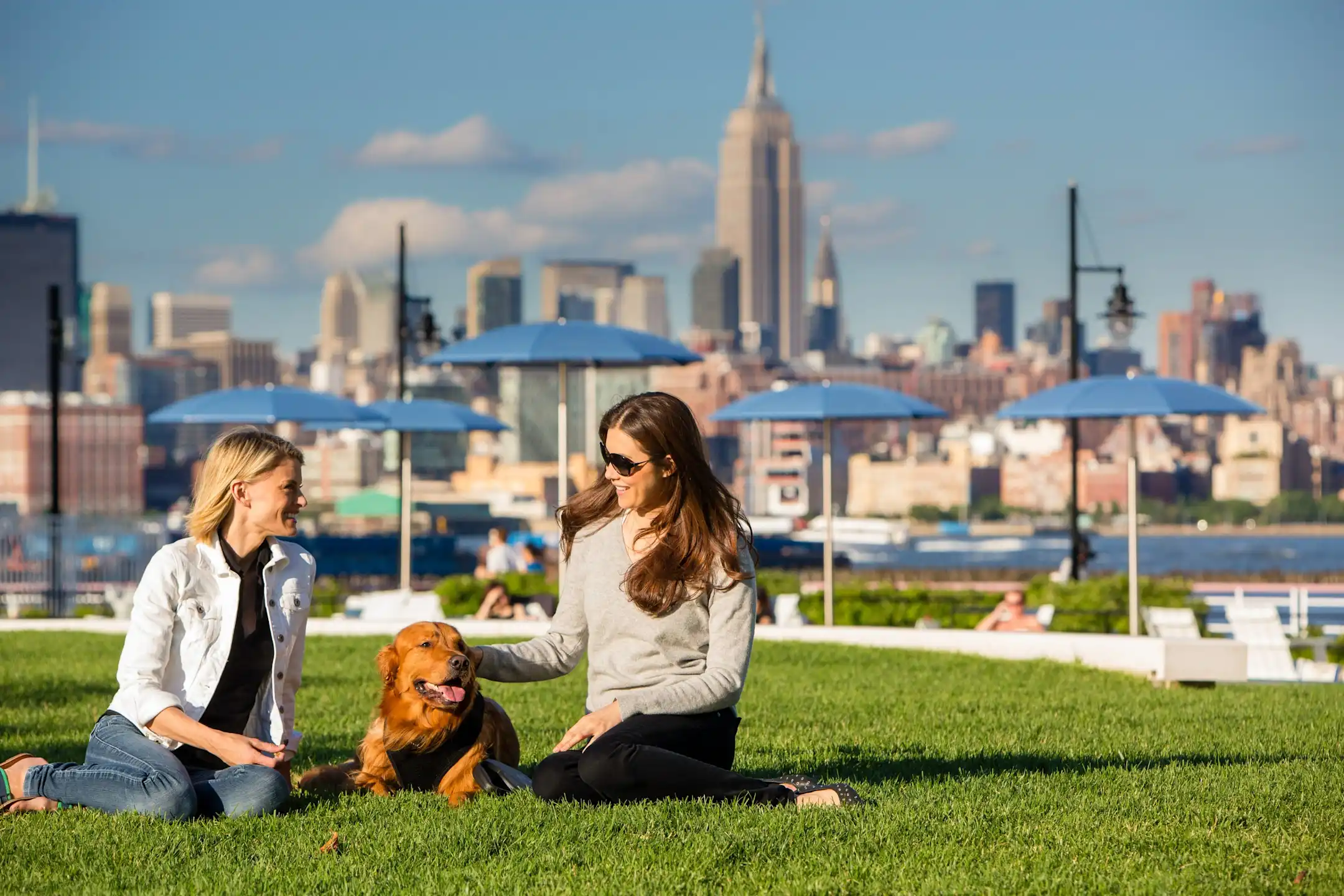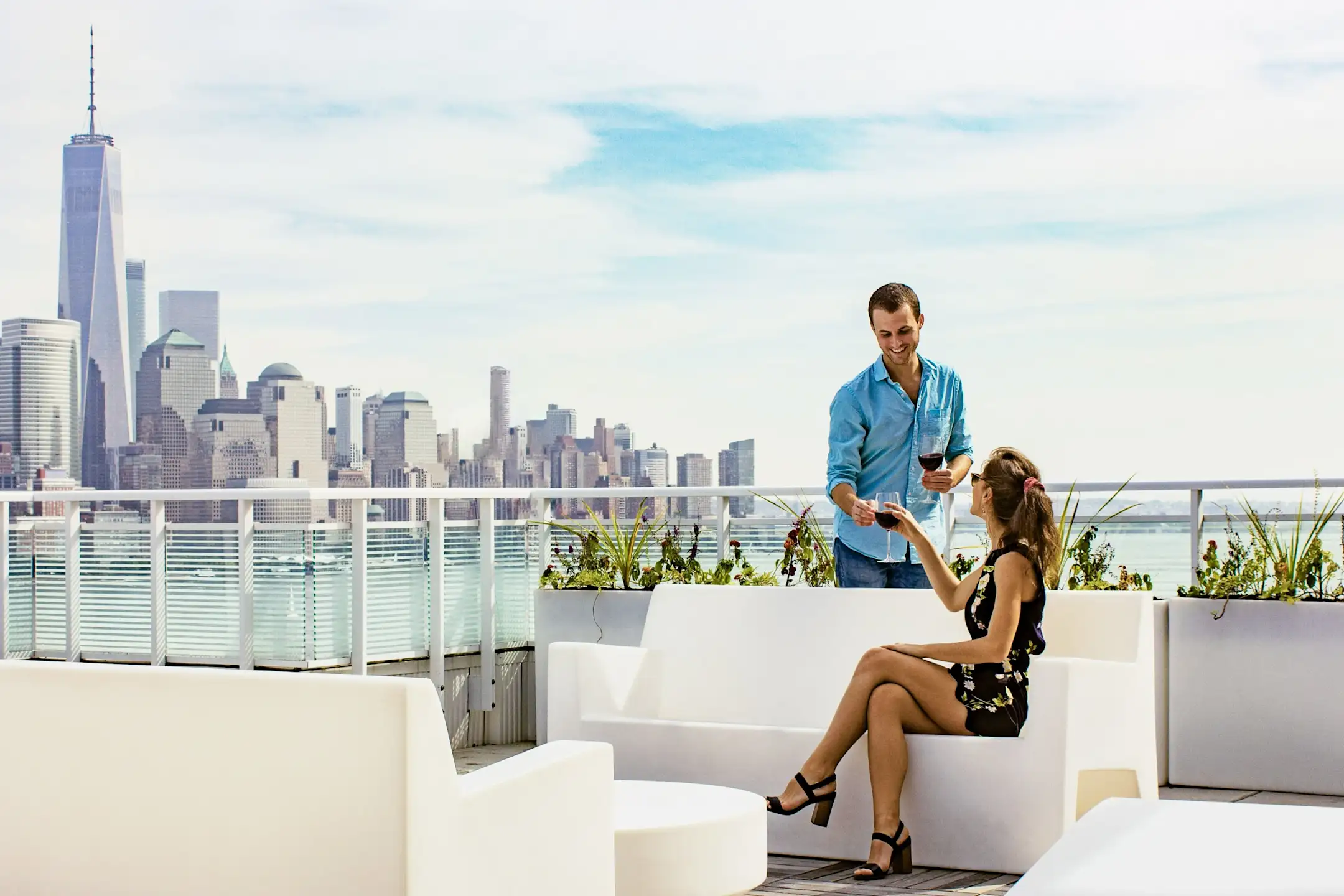 Studio–4 Bds
1–4 Ba
409-2,466 Sqft
Managed by Realty Operations Group
One Month Free on Select Units! Terms and conditions apply
Waterfront

Washer & Dryer In Unit

Air Conditioning

Dishwasher

Swimming Pool
Virtual Tours & Videos
Step inside your future home at Newport Rentals
Skylounge at Aquablu

Aquablu Residence 2102

One Bedroom Residence at The Beach (704)

Roof Deck Pool at The Ellipse

Fitness Center at The Ellipse

Ellipse Residence - 07

Outdoor Deck at Embankment

Penthouse Lounge at Laguna

Laguna Residence 1207

Typical One-Bedroom Residence 310

One-Bedroom Residence 318
Floor Plans
10+ Units Available
Price Drop

LINCOLN HOUSE - Studio One Bathroom

$2,445+

$2,445 - $3,035/mo

433 Sqft

207

$2,445

Studio, 1 Ba

433 Sqft

Today

307

$2,450

Studio, 1 Ba

433 Sqft

Today

Price Drop

PARKSIDE EAST - Studio One Bathroom

$2,455+

$2,455 - $3,410/mo

482-512 Sqft

3415

$2,630

Studio, 1 Ba

482 Sqft

Today

707

$2,575

Studio, 1 Ba

482 Sqft

Today

904

$2,685

Studio, 1 Ba

512 Sqft

Today

3304

$2,790

Studio, 1 Ba

512 Sqft

Dec 21

1215

$2,455

Studio, 1 Ba

482 Sqft

Jan 10

3211

$2,590

Studio, 1 Ba

512 Sqft

Jan 19

PARKSIDE WEST - Studio One Bathroom

$2,575+

$2,575 - $3,395/mo

492-508 Sqft

1204

$2,575

Studio, 1 Ba

508 Sqft

Today

1911

$2,705

Studio, 1 Ba

508 Sqft

Today

2311

$2,725

Studio, 1 Ba

508 Sqft

Today

2801

$2,655

Studio, 1 Ba

492 Sqft

Today

3011

$2,765

Studio, 1 Ba

508 Sqft

Today

3104

$2,735

Studio, 1 Ba

508 Sqft

Jan 3

2404

$2,625

Studio, 1 Ba

508 Sqft

Jan 25

Price Drop

EAST HAMPTON - Studio One Bathroom

$2,850+

$2,850 - $4,065/mo

564-606 Sqft

2314

$2,930

Studio, 1 Ba

564 Sqft

Today

2914

$2,885

Studio, 1 Ba

564 Sqft

Today

3207

$3,200

Studio, 1 Ba

606 Sqft

Today

2214

$2,850

Studio, 1 Ba

564 Sqft

Dec 13

Price Drop

ATLANTIC - Studio One Bathroom

$2,935+

$2,935 - $3,800/mo

650 Sqft

710

$2,935

Studio, 1 Ba

650 Sqft

Today

Price Drop

BEACH - Studio One Bathroom

$2,940+

$2,940 - $3,850/mo

433-513 Sqft

1024

$3,430

Studio, 1 Ba

513 Sqft

Today

924

$3,360

Studio, 1 Ba

513 Sqft

Today

419

$2,940

Studio, 1 Ba

433 Sqft

Dec 20

1824

$3,465

Studio, 1 Ba

513 Sqft

Jan 3

2224

$3,485

Studio, 1 Ba

513 Sqft

Jan 3

WATERSIDE SQUARE NORTH - Studio One Bathroom

$2,740+

$2,740 - $3,400/mo

490 Sqft

1715

$2,740

Studio, 1 Ba

490 Sqft

Jan 12

Price Drop

AQUABLU - Alcove One Bathroom

$2,960+

$2,960 - $3,325/mo

691 Sqft

505

$2,960

Studio, 1 Ba

691 Sqft

Jan 8
Price Drop

LINCOLN HOUSE - 1 Bedroom One Bathroom

$2,745+

$2,745 - $4,225/mo

713-716 Sqft

304

$2,930

1 Bd, 1 Ba

716 Sqft

Today

324

$2,905

1 Bd, 1 Ba

713 Sqft

Today

624

$2,745

1 Bd, 1 Ba

713 Sqft

Today

WATERSIDE SQUARE SOUTH - 1 Bedroom One Bathroom

$2,950+

$2,950 - $4,655/mo

738-752 Sqft

1214

$3,105

1 Bd, 1 Ba

752 Sqft

Today

714

$3,245

1 Bd, 1 Ba

752 Sqft

Today

907

$2,975

1 Bd, 1 Ba

738 Sqft

Dec 28

814

$3,000

1 Bd, 1 Ba

752 Sqft

Dec 29

1114

$3,100

1 Bd, 1 Ba

752 Sqft

Jan 2

1506

$2,950

1 Bd, 1 Ba

745 Sqft

Jan 3

Price Drop

EAST HAMPTON - 1 Bedroom One Bathroom

$2,977+

$2,977 - $4,887/mo

743-862 Sqft

1211

$3,067

1 Bd, 1 Ba

743 Sqft

Today

1408

$3,267

1 Bd, 1 Ba

832 Sqft

Today

1511

$3,077

1 Bd, 1 Ba

743 Sqft

Today

209

$3,187

1 Bd, 1 Ba

817 Sqft

Today

2106

$3,302

1 Bd, 1 Ba

862 Sqft

Today

2311

$3,112

1 Bd, 1 Ba

743 Sqft

Today

2411

$3,117

1 Bd, 1 Ba

743 Sqft

Today

2511

$3,122

1 Bd, 1 Ba

743 Sqft

Today

2708

$3,272

1 Bd, 1 Ba

832 Sqft

Today

306

$3,217

1 Bd, 1 Ba

862 Sqft

Today

3104

$3,452

1 Bd, 1 Ba

761 Sqft

Today

3311

$3,167

1 Bd, 1 Ba

743 Sqft

Today

409

$3,137

1 Bd, 1 Ba

817 Sqft

Today

508

$3,227

1 Bd, 1 Ba

832 Sqft

Today

2504

$3,422

1 Bd, 1 Ba

761 Sqft

Dec 10

1908

$3,232

1 Bd, 1 Ba

832 Sqft

Dec 22

206

$3,212

1 Bd, 1 Ba

862 Sqft

Dec 23

2909

$3,257

1 Bd, 1 Ba

817 Sqft

Dec 24

809

$3,157

1 Bd, 1 Ba

817 Sqft

Dec 31

3011

$2,977

1 Bd, 1 Ba

743 Sqft

Jan 10

PARKSIDE WEST - 1 Bedroom One Bathroom

$3,005+

$3,005 - $4,480/mo

705-868 Sqft

1615

$3,020

1 Bd, 1 Ba

705 Sqft

Today

3415

$3,035

1 Bd, 1 Ba

705 Sqft

Today

815

$3,070

1 Bd, 1 Ba

767 Sqft

Today

3112

$3,005

1 Bd, 1 Ba

868 Sqft

Dec 27

2207

$3,035

1 Bd, 1 Ba

766 Sqft

Jan 11

ROOSEVELT HOUSE - 1 Bedroom One Bathroom

$3,015+

$3,015 - $4,310/mo

730 Sqft

504

$3,015

1 Bd, 1 Ba

730 Sqft

Today

PARKSIDE EAST - 1 Bedroom One Bathroom

$3,075+

$3,075 - $4,485/mo

765 Sqft

708

$3,075

1 Bd, 1 Ba

765 Sqft

Today

808

$3,095

1 Bd, 1 Ba

765 Sqft

Jan 8

WATERSIDE SQUARE NORTH - 1 Bedroom One Bathroom

$3,085+

$3,085 - $4,495/mo

711 Sqft

1516

$3,085

1 Bd, 1 Ba

711 Sqft

Today

Price Drop

PACIFIC - 1 Bedroom One Bathroom

$3,149+

$3,149 - $4,844/mo

773-841 Sqft

1006

$3,149

1 Bd, 1 Ba

799 Sqft

Today

1406

$3,289

1 Bd, 1 Ba

799 Sqft

Today

1506

$3,169

1 Bd, 1 Ba

799 Sqft

Today

207

$3,409

1 Bd, 1 Ba

841 Sqft

Today

208

$3,309

1 Bd, 1 Ba

808 Sqft

Today

2711

$3,204

1 Bd, 1 Ba

773 Sqft

Today

2806

$3,359

1 Bd, 1 Ba

799 Sqft

Today

Price Drop

ATLANTIC - 1 Bedroom One Bathroom

$3,160+

$3,160 - $5,060/mo

758-899 Sqft

1008

$3,350

1 Bd, 1 Ba

758 Sqft

Today

1108

$3,355

1 Bd, 1 Ba

758 Sqft

Today

202

$3,160

1 Bd, 1 Ba

801 Sqft

Today

2408

$3,415

1 Bd, 1 Ba

758 Sqft

Today

2912

$3,625

1 Bd, 1 Ba

796 Sqft

Today

3008

$3,380

1 Bd, 1 Ba

758 Sqft

Today

302

$3,540

1 Bd, 1 Ba

801 Sqft

Today

320

$3,455

1 Bd, 1 Ba

793 Sqft

Today

3208

$3,455

1 Bd, 1 Ba

758 Sqft

Today

3610

$3,280

1 Bd, 1 Ba

899 Sqft

Today

501

$3,525

1 Bd, 1 Ba

834 Sqft

Dec 9

3302

$3,560

1 Bd, 1 Ba

794 Sqft

Dec 10

1407

$3,235

1 Bd, 1 Ba

896 Sqft

Dec 16

3408

$3,340

1 Bd, 1 Ba

758 Sqft

Dec 18

601

$3,405

1 Bd, 1 Ba

834 Sqft

Dec 24

3412

$3,275

1 Bd, 1 Ba

796 Sqft

Jan 3

2102

$3,625

1 Bd, 1 Ba

794 Sqft

Jan 16

Price Drop

SOUTHAMPTON - 1 Bedroom One Bathroom

$3,198+

$3,198 - $5,008/mo

765-849 Sqft

1512

$3,483

1 Bd, 1 Ba

798 Sqft

Today

201

$3,273

1 Bd, 1 Ba

849 Sqft

Today

2308

$3,513

1 Bd, 1 Ba

765 Sqft

Today

2312

$3,473

1 Bd, 1 Ba

798 Sqft

Today

3006

$3,308

1 Bd, 1 Ba

796 Sqft

Today

3312

$3,573

1 Bd, 1 Ba

798 Sqft

Today

3610

$3,363

1 Bd, 1 Ba

818 Sqft

Today

2412

$3,528

1 Bd, 1 Ba

798 Sqft

Dec 17

1810

$3,273

1 Bd, 1 Ba

818 Sqft

Jan 8

2008

$3,198

1 Bd, 1 Ba

765 Sqft

Jan 19

RIVERSIDE - 1 Bedroom One Bathroom

$3,327+

$3,327 - $4,997/mo

792-890 Sqft

2512

$3,327

1 Bd, 1 Ba

792 Sqft

Today

3112

$3,357

1 Bd, 1 Ba

792 Sqft

Today

3211

$3,562

1 Bd, 1 Ba

834 Sqft

Today

912

$3,377

1 Bd, 1 Ba

792 Sqft

Today

2802

$3,467

1 Bd, 1 Ba

890 Sqft

Dec 10

Price Drop

AQUABLU - 1 Bedroom One Bathroom

$3,438+

$3,438 - $5,448/mo

719-841 Sqft

225

$3,668

1 Bd, 1 Ba

795 Sqft

Today

2301

$3,868

1 Bd, 1 Ba

841 Sqft

Today

323

$3,438

1 Bd, 1 Ba

719 Sqft

Today

222

$3,643

1 Bd, 1 Ba

805 Sqft

Dec 21

2004

$4,063

1 Bd, 1 Ba

790 Sqft

Jan 7

Price Drop

LAGUNA - 1 Bedroom One Bathroom

$3,859+

$3,859 - $5,479/mo

819-838 Sqft

1102

$3,899

1 Bd, 1 Ba

819 Sqft

Today

910

$3,889

1 Bd, 1 Ba

838 Sqft

Today

302

$3,859

1 Bd, 1 Ba

819 Sqft

Dec 30

BEACH - 1 Bedroom One Bathroom

$3,909+

$3,909 - $5,894/mo

704-761 Sqft

2022

$4,314

1 Bd, 1 Ba

723 Sqft

Today

305

$3,909

1 Bd, 1 Ba

704 Sqft

Today

411

$4,259

1 Bd, 1 Ba

761 Sqft

Today

622

$4,184

1 Bd, 1 Ba

723 Sqft

Today

1119

$4,084

1 Bd, 1 Ba

711 Sqft

Dec 10

Price Drop

ELLIPSE - 1 Bedroom One Bathroom

$3,985+

$3,985 - $5,605/mo

742-815 Sqft

602

$4,025

1 Bd, 1 Ba

755 Sqft

Today

802

$3,985

1 Bd, 1 Ba

755 Sqft

Today

902

$3,990

1 Bd, 1 Ba

755 Sqft

Today
Price Drop

PARKSIDE WEST - Converted 2 Bedroom One Bathroom

$2,988+

$2,988 - $4,593/mo

865-868 Sqft

1410

$3,043

2 Bd, 1 Ba

865 Sqft

Today

1510

$3,048

2 Bd, 1 Ba

865 Sqft

Today

1810

$3,173

2 Bd, 1 Ba

865 Sqft

Today

2010

$3,198

2 Bd, 1 Ba

865 Sqft

Today

2310

$3,088

2 Bd, 1 Ba

865 Sqft

Today

2612

$3,173

2 Bd, 1 Ba

868 Sqft

Today

2910

$3,138

2 Bd, 1 Ba

865 Sqft

Today

512

$3,098

2 Bd, 1 Ba

868 Sqft

Today

3205

$3,198

2 Bd, 1 Ba

865 Sqft

Dec 8

2805

$3,073

2 Bd, 1 Ba

865 Sqft

Dec 15

1710

$3,058

2 Bd, 1 Ba

865 Sqft

Jan 7

712

$2,988

2 Bd, 1 Ba

868 Sqft

Jan 11

Price Drop

PARKSIDE EAST - Converted 2 Bedroom One Bathroom

$3,083+

$3,083 - $4,603/mo

863-873 Sqft

2312

$3,113

2 Bd, 1 Ba

863 Sqft

Today

3010

$3,083

2 Bd, 1 Ba

873 Sqft

Today

3412

$3,083

2 Bd, 1 Ba

863 Sqft

Today

905

$3,133

2 Bd, 1 Ba

873 Sqft

Today

3305

$3,208

2 Bd, 1 Ba

873 Sqft

Dec 11

2805

$3,183

2 Bd, 1 Ba

873 Sqft

Dec 17

Price Drop

WATERSIDE SQUARE NORTH - Converted 2 Bedroom One B

$3,315+

$3,315 - $4,925/mo

946-996 Sqft

1904

$3,315

2 Bd, 1 Ba

946 Sqft

Today

1912

$3,530

2 Bd, 1 Ba

996 Sqft

Today

311

$3,395

2 Bd, 1 Ba

973 Sqft

Today

1112

$3,370

2 Bd, 1 Ba

996 Sqft

Jan 17

Price Drop

PACIFIC - 2 Bedrooms Two Bathroom

$4,035+

$4,035 - $5,630/mo

2 Bd, 2 Ba

1,140-1,150 Sqft

1,140-1,150 Sqft

1005

$4,320

2 Bd, 2 Ba

1140 Sqft

Today

1503

$4,240

2 Bd, 2 Ba

1145 Sqft

Today

1904

$4,310

2 Bd, 2 Ba

1150 Sqft

Today

1910

$4,160

2 Bd, 2 Ba

1148 Sqft

Today

2010

$4,165

2 Bd, 2 Ba

1148 Sqft

Today

205

$4,280

2 Bd, 2 Ba

1140 Sqft

Today

2104

$4,320

2 Bd, 2 Ba

1150 Sqft

Today

2503

$4,140

2 Bd, 2 Ba

1145 Sqft

Today

2603

$4,095

2 Bd, 2 Ba

1145 Sqft

Today

305

$4,035

2 Bd, 2 Ba

1140 Sqft

Today

604

$4,250

2 Bd, 2 Ba

1150 Sqft

Today

LINCOLN HOUSE - 2 Bedrooms Two Bathroom

$4,120+

$4,120 - $5,350/mo

1,020 Sqft

315

$4,120

2 Bd, 2 Ba

1020 Sqft

Today

515

$4,130

2 Bd, 2 Ba

1020 Sqft

Today

Price Drop

SOUTHAMPTON - 2 Bedrooms Two Bathroom

$4,158+

$4,158 - $6,018/mo

2 Bd, 2 Ba

1,313-1,320 Sqft

1,313-1,320 Sqft

2209

$4,473

2 Bd, 2 Ba

1320 Sqft

Today

2911

$4,708

2 Bd, 2 Ba

1316 Sqft

Today

311

$4,318

2 Bd, 2 Ba

1316 Sqft

Today

511

$4,543

2 Bd, 2 Ba

1316 Sqft

Today

1709

$4,273

2 Bd, 2 Ba

1320 Sqft

Dec 7

1909

$4,158

2 Bd, 2 Ba

1320 Sqft

Dec 7

2705

$4,423

2 Bd, 2 Ba

1313 Sqft

Dec 31

Price Drop

AQUABLU - 2 Bedrooms Two Bathroom

$4,248+

$4,248 - $5,393/mo

2 Bd, 2 Ba

1,066-1,422 Sqft

1,066-1,422 Sqft

1506

$4,813

2 Bd, 2 Ba

1144 Sqft

Today

215

$4,603

2 Bd, 2 Ba

1187 Sqft

Today

319

$4,248

2 Bd, 2 Ba

1066 Sqft

Today

327

$4,608

2 Bd, 2 Ba

1422 Sqft

Today

415

$4,613

2 Bd, 2 Ba

1187 Sqft

Today

514

$4,618

2 Bd, 2 Ba

1242 Sqft

Today

802

$4,683

2 Bd, 2 Ba

1115 Sqft

Today

407

$4,488

2 Bd, 2 Ba

1307 Sqft

Dec 8

2006

$4,838

2 Bd, 2 Ba

1144 Sqft

Jan 12

2803

$5,118

2 Bd, 2 Ba

1127 Sqft

Jan 23

Price Drop

EAST HAMPTON - 2 Bedrooms Two Bathroom

$4,260+

$4,260 - $5,935/mo

2 Bd, 2 Ba

1,127-1,256 Sqft

1,127-1,256 Sqft

1110

$4,280

2 Bd, 2 Ba

1251 Sqft

Today

1405

$4,540

2 Bd, 2 Ba

1256 Sqft

Today

1505

$4,545

2 Bd, 2 Ba

1256 Sqft

Today

1903

$4,390

2 Bd, 2 Ba

1127 Sqft

Today

710

$4,260

2 Bd, 2 Ba

1251 Sqft

Today

805

$4,515

2 Bd, 2 Ba

1256 Sqft

Today

3105

$4,625

2 Bd, 2 Ba

1256 Sqft

Dec 7

1005

$4,525

2 Bd, 2 Ba

1256 Sqft

Dec 11

1210

$4,335

2 Bd, 2 Ba

1251 Sqft

Dec 26

3005

$4,620

2 Bd, 2 Ba

1256 Sqft

Jan 2

2012

$4,270

2 Bd, 2 Ba

1214 Sqft

Jan 16

RIVERSIDE - 2 Bedrooms Two Bathroom

$4,310+

$4,310 - $5,935/mo

2 Bd, 2 Ba

1,111-1,212 Sqft

1,111-1,212 Sqft

1008

$4,420

2 Bd, 2 Ba

1111 Sqft

Today

1708

$4,625

2 Bd, 2 Ba

1111 Sqft

Today

3105

$4,545

2 Bd, 2 Ba

1212 Sqft

Today

1901

$4,310

2 Bd, 2 Ba

1126 Sqft

Dec 9

Price Drop

ATLANTIC - 2 Bedrooms Two Bathroom

$4,442+

$4,442 - $6,227/mo

2 Bd, 2 Ba

1,325-1,387 Sqft

1,325-1,387 Sqft

1405

$4,917

2 Bd, 2 Ba

1325 Sqft

Today

1409

$4,542

2 Bd, 2 Ba

1351 Sqft

Today

2103

$4,902

2 Bd, 2 Ba

1387 Sqft

Today

2111

$4,442

2 Bd, 2 Ba

1376 Sqft

Today

2703

$4,732

2 Bd, 2 Ba

1387 Sqft

Today

3305

$4,512

2 Bd, 2 Ba

1325 Sqft

Dec 30

2109

$4,577

2 Bd, 2 Ba

1351 Sqft

Jan 6

BEACH - 2 Bedrooms Two Bathrooms

$5,180+

$5,180 - $6,140/mo

930-1,040 Sqft

1101

$5,525

2 Bd, 2 Ba

1035 Sqft

Today

1201

$5,530

2 Bd, 2 Ba

1035 Sqft

Today

604

$5,585

2 Bd, 2 Ba

1009 Sqft

Today

807

$5,180

2 Bd, 2 Ba

1040 Sqft

Dec 29

2220

$5,265

2 Bd, 2 Ba

930 Sqft

Dec 30

LAGUNA - 2 Bedrooms Two Bathroom

$5,266+

$5,266 - $5,861/mo

2 Bd, 2 Ba

1,287-1,351 Sqft

1,287-1,351 Sqft

1008

$5,306

2 Bd, 2 Ba

1301 Sqft

Today

1005

$5,281

2 Bd, 2 Ba

1287 Sqft

Dec 11

203

$5,266

2 Bd, 2 Ba

1351 Sqft

Jan 2

ELLIPSE - 2 Bedrooms Two Bathrooms

$5,926+

$5,926 - $6,606/mo

2 Bd, 2 Ba

1,128-1,157 Sqft

1,128-1,157 Sqft

3504

$6,051

2 Bd, 2 Ba

1157 Sqft

Today

904

$5,926

2 Bd, 2 Ba

1157 Sqft

Today

1004

$5,931

2 Bd, 2 Ba

1157 Sqft

Dec 26

308

$6,081

2 Bd, 2 Ba

1128 Sqft

Jan 6

Price Drop

WATERSIDE SQUARE SOUTH - Converted 2 Bedroom One B

$3,205+

$3,205 - $4,600/mo

973 Sqft

411

$3,205

2 Bd, 1 Ba

973 Sqft

Dec 21

ROOSEVELT HOUSE - 2 Bedrooms Two Bathroom

$3,815+

$3,815 - $5,035/mo

1,149 Sqft

311

$3,815

2 Bd, 2 Ba

1149 Sqft

Dec 30

AQUABLU - 2 Bedrooms One Bathroom

$4,550+

$4,550 - $5,700/mo

2 Bd, 1 Ba

1,012-1,108 Sqft

1,012-1,108 Sqft

2505

$4,550

2 Bd, 1 Ba

1012 Sqft

Dec 27

1608

$4,555

2 Bd, 1 Ba

1108 Sqft

Dec 28
Price Drop

LINCOLN HOUSE - 3 Bedrooms Two Bathroom

$4,105+

$4,105 - $5,250/mo

982-1,397 Sqft

108

$4,140

3 Bd, 2 Ba

1397 Sqft

Today

125

$4,105

3 Bd, 2 Ba

982 Sqft

Today

220

$4,120

3 Bd, 2 Ba

1397 Sqft

Today

408

$4,255

3 Bd, 2 Ba

1397 Sqft

Jan 4

Price Drop

ROOSEVELT HOUSE - 3 Bedrooms Two Bathroom

$4,200+

$4,200 - $5,165/mo

1,408 Sqft

207

$4,200

3 Bd, 2 Ba

1408 Sqft

Today

215

$4,200

3 Bd, 2 Ba

1408 Sqft

Today

Price Drop

WATERSIDE SQUARE SOUTH - 3 Bedrooms Two Bathroom

$4,285+

$4,285 - $5,595/mo

3 Bd, 2 Ba

1,333-1,368 Sqft

1,333-1,368 Sqft

1902

$4,575

3 Bd, 2 Ba

1333 Sqft

Today

902

$4,355

3 Bd, 2 Ba

1333 Sqft

Today

703

$4,380

3 Bd, 2 Ba

1368 Sqft

Dec 10

2102

$4,285

3 Bd, 2 Ba

1333 Sqft

Dec 15

Price Drop

PARKSIDE EAST - 3 Bedrooms Two Bathroom

$4,340+

$4,340 - $5,570/mo

3 Bd, 2 Ba

1,148-1,152 Sqft

1,148-1,152 Sqft

2302

$4,345

3 Bd, 2 Ba

1152 Sqft

Today

514

$4,550

3 Bd, 2 Ba

1152 Sqft

Today

714

$4,360

3 Bd, 2 Ba

1152 Sqft

Today

809

$4,540

3 Bd, 2 Ba

1148 Sqft

Today

1402

$4,340

3 Bd, 2 Ba

1152 Sqft

Dec 9

Price Drop

PARKSIDE WEST - 3 Bedrooms Two Bathroom

$4,340+

$4,340 - $5,555/mo

1,140 Sqft

2014

$4,495

3 Bd, 2 Ba

1140 Sqft

Today

2814

$4,410

3 Bd, 2 Ba

1140 Sqft

Today

3002

$4,535

3 Bd, 2 Ba

1140 Sqft

Today

802

$4,365

3 Bd, 2 Ba

1140 Sqft

Today

2314

$4,385

3 Bd, 2 Ba

1140 Sqft

Dec 11

314

$4,340

3 Bd, 2 Ba

1140 Sqft

Dec 11

Price Drop

WATERSIDE SQUARE NORTH - 3 Bedrooms Two Bathroom

$4,425+

$4,425 - $5,625/mo

3 Bd, 2 Ba

1,333-1,368 Sqft

1,333-1,368 Sqft

1702

$4,475

3 Bd, 2 Ba

1333 Sqft

Today

1703

$4,425

3 Bd, 2 Ba

1368 Sqft

Today

1802

$4,605

3 Bd, 2 Ba

1333 Sqft

Today

2002

$4,490

3 Bd, 2 Ba

1333 Sqft

Today

Price Drop

AQUABLU - 3 Bedrooms Two Bathroom

$5,665+

$5,665 - $7,075/mo

3 Bd, 2 Ba

1,330-1,354 Sqft

1,330-1,354 Sqft

1907

$5,785

3 Bd, 2 Ba

1354 Sqft

Today

2007

$5,665

3 Bd, 2 Ba

1354 Sqft

Today

1103

$5,835

3 Bd, 2 Ba

1330 Sqft

Jan 8

1503

$5,850

3 Bd, 2 Ba

1330 Sqft

Jan 8

Price Drop

BEACH - 3 Bedrooms Two Bathrooms

$6,515+

$6,515 - $8,240/mo

3 Bd, 2 Ba

1,184-1,409 Sqft

1,184-1,409 Sqft

403

$6,515

3 Bd, 2 Ba

1184 Sqft

Today

1925

$7,625

3 Bd, 2 Ba

1409 Sqft

Jan 10

ELLIPSE - 3 Bedroom Three Bathrooms

$7,555+

$7,555 - $8,845/mo

1,537 Sqft

2009

$7,555

3 Bd, 3 Ba

1537 Sqft

Today

ATLANTIC - 3 Bedrooms Two Bathroom

$5,795+

$5,795 - $6,975/mo

1,543 Sqft

2709

$5,795

3 Bd, 2 Ba

1543 Sqft

Dec 8
Price Drop

AQUABLU - Studio One Bathroom

$2,960

$2,960/mo

409-514 Sqft

Not Available

ELLIPSE - Studio One Bathroom

Contact for Price

Contact for Price

507 Sqft

Not Available

LINCOLN HOUSE- Studio One Bathroom

Contact for Price

Contact for Price

Not Available

PARKSIDE WEST - Alcove One Bathroom

Contact for Price

Contact for Price

600 Sqft

Not Available

RIVERSIDE - Studio One Bathroom

Contact for Price

Contact for Price

517-823 Sqft

Not Available

ROOSEVELT HOUSE - Studio One Bathroom

Contact for Price

Contact for Price

442 Sqft

Not Available

SOUTHAMPTON - Studio One Bathroom

Contact for Price

Contact for Price

590 Sqft

Not Available

WATERSIDE SQUARE SOUTH - Studio One Bathroom

Contact for Price

Contact for Price

490-739 Sqft

Not Available

LAGUNA - 2 Bedrooms One Bathroom

Contact for Price

Contact for Price

1,006 Sqft

Not Available

RIVERSIDE - 2 Bedrooms One Bathroom

Contact for Price

Contact for Price

1,014 Sqft

Not Available

BEACH - Penthouse 01

Contact for Price

Contact for Price

1,951 Sqft

Not Available

BEACH - Penthouse 03

Contact for Price

Contact for Price

1,907 Sqft

Not Available

EAST HAMPTON - 3 Bedrooms Two Bathroom

Contact for Price

Contact for Price

1,251 Sqft

Not Available

ELLIPSE - Penthouse 01

Contact for Price

Contact for Price

1,603 Sqft

Not Available

ELLIPSE - Penthouse 02

Contact for Price

Contact for Price

3 Bd, 3 Ba

1 Half Ba

2,024 Sqft

2,024 Sqft

Not Available

ELLIPSE - Penthouse 03

Contact for Price

Contact for Price

1,975 Sqft

Not Available

ELLIPSE - Penthouse 04

Contact for Price

Contact for Price

3 Bd, 2 Ba

1 Half Ba

1,674 Sqft

1,674 Sqft

Not Available

LAGUNA - 3 Bedrooms Two Bathroom

Contact for Price

Contact for Price

3 Bd, 2 Ba

1,756-2,015 Sqft

1,756-2,015 Sqft

Not Available

BEACH - Penthouse 02

Contact for Price

Contact for Price

2,403 Sqft

Not Available

BEACH - Penthouse 04

Contact for Price

Contact for Price

4 Bd, 3 Ba

1 Half Ba

2,466 Sqft

2,466 Sqft

Not Available

ELLIPSE - Penthouse 05

Contact for Price

Contact for Price

Not Available
Floor plans are artist's rendering. All dimensions are approximate. Actual product and specifications may vary in dimension or detail. Not all features are available in every rental home. Prices and availability are subject to change. Rent is based on monthly frequency. Additional fees may apply, such as but not limited to package delivery, trash, water, amenities, etc. Deposits vary. Please see a representative for details.
Pet Policy
The ins and outs of having pets
Dogs Allowed

Maximum of 2 pets per home. Combined weight limit for pets is 50 lbs. Additional rent for pets is $50 per month. Aggressive breeds not allowed.

Maximum weight

50 lbs.

Maximum pets

2

Additional rent

$50
Cats Allowed

Maximum of 2 pets per home. Combined weight limit for pets is 50 lbs. Additional rent for pets is $50 per month. Aggressive breeds not allowed.

Maximum weight

50 lbs.

Maximum pets

2

Additional rent

$50
Fees
Know what's expected when you apply
Living Space
Air Conditioning
Garden Tub
Hardwood Flooring
Oversized Closets
View
Washer & Dryer In Unit
Perks
High Speed Internet Access
Kitchen
Dishwasher
Microwave
Refrigerator
Stainless Steel Appliances
Features
Business Center
Elevator
Fitness Center
Laundry Facility
Media Center
Playground
Smoke Free
Swimming Pool
Tennis Court(s)
Management Details
Full Concierge Service
On Site Maintenance
On Site Management
Short Term Available
Safety
Controlled Access
Door Attendant
Unique
Ample Space for Regular and Walk-In Closets
En-Suite Washer and Dryer
Individual Climate Control
Large Warehouse Inspired Windows
Open Kitchen
Some Paid Utilities
Spacious Layout with High Ceilings
Wood Floors
About This Property
Learn more about this property
Spacious floor plans and sweeping waterfront views define these NO FEE apartments located on Jersey City's spectacular Hudson River Waterfront - directly across from Manhattan. The luxury residences at Newport offer fabulous amenities and unparalleled value. Get More Outdoors at Newport - offering the most green space of any residential community in Jersey City. There are acres of parks and open lawns, miles of waterfront walkways, and even an urban beach - sand included! Other exciting amenities include a state-of-the-art gym with pool, a seasonal ice rink, community events and more. Newport residences feature modern finishes, hardwood floors, oversized windows, and spacious floor plans. Just a 15-minute train ride from Manhattan, Newport is easily accessible and offers plenty of transportation options, including the PATH train, Light Rail, bus or car, with the Holland Tunnel close by and multiple parking garages. And Downtown Jersey City and Hoboken are right next door.
Community Information
3563 Units
Managed By
Realty Operations Group
Visit Property Website
Leasing Terms
Short or long term? Learn your options
Term Length
9-Month, 10-Month, 11-Month, 12-Month, 13-Month, 14-Month, 15-Month, 16-Month
Details
Our lease terms are: 9 months, 10 months, 11 months, 12 months, 13 months, 14 months, 15 months, 16 months. (Please note that lease terms may vary, are subject to change without notice, and are based on availability. Inquire with property staff for complete details).
Office Hours
Open today until 06:00 PM
Sunday

Monday

Tuesday

Wednesday

Thursday

Friday

Saturday

Contact Us
Review this property
Share details of your own experience
The waterfront location is nice, but the buildings themselves are shoddy and don't merit the "luxury" designation. To be clear, it's by no means the worst building you'll find in JC, but the prices are absurd and there are tons of maintenance issues. Floods, fire alarms, power outages (no locusts yet but there are bugs).

Anonymous

Would like to see the apartments Thanks

Anonymous

Good sales team. She understood my requirements clearly and booked me appointments to see the place. I liked both the apartments. Jem was super fast in responding and patient enough to clear all my questions. Overall happy and excited to be a resident soon.

Anonymous

Hopefully, we will be contacted soon. Thanks.

Anonymous

I called several times, and a rep never called me to review an apartment. I ended up leashing elsewhere

Anonymous

Horrible condition for apartments. There are mice in the building! We tried repeatedly to get them out, and were unable to. The building refused to believe, and we caught 3 mice but the management still didn't work on our issue. To add insult to injury, they didn't care even though we had a little baby in the home. I'd recommend to go live around Grove St or Exchange Place where they have a lot of the newer nicer buildings, with better amenities.

Anonymous
121 Town Square Place
Jersey City, NJ 07310
The Waterfront Newport
Schools
Learn about schools near this property
Information provided by GreatSchools . To verify school enrollment eligibility, contact the school district directly.
Getting Around
Newport Rentals is: Walker's Paradise
Walker's Paradise
Walk Score®
The Walk Score© measures walkability on a scale of 0-100 based on walking routes to destinations such as dining and drinking, groceries, and shopping.
Dining & Drinking

98

Groceries

95

Shopping

99
Excellent Transit
Transit Score®
Explore the Area
10 grocery stores, 10 restaurants, 10 parks
Retail, Food and Beverage Retail, Grocery Store

•

0.4 miles

Retail, Food and Beverage Retail, Grocery Store

•

0.5 miles

Retail, Outlet Mall, Shopping Mall, Shopping Plaza

•

0.5 miles

Retail, Food and Beverage Retail, Grocery Store

•

1.1 miles

Retail, Food and Beverage Retail, Grocery Store

•

1.4 miles

Retail, Food and Beverage Retail, Grocery Store, Travel and Transportation, Fuel Station

•

1.4 miles