Amenities
Pets
Deposit: $250
Pet Deposit Is Non-Refundable
Floor Plans & Pricing
104201
$1185
800 sqft
Nov 28
085203
$1180
850 sqft
Nov 30
011108
$1175
1000 sqft
Today
104104
$1265
1000 sqft
Today
088103
$1385
1100 sqft
Today
013205
$1170
1050 sqft
Today
019209
$1240
1050 sqft
Today
077206
$1305
1050 sqft
Today
072201
$1230
1060 sqft
Today
137205
$1265
1060 sqft
Today
131101
$1295
1060 sqft
Today
098202
$1400
1200 sqft
Today
099106
$1475
1200 sqft
Today
098201
$1445
1200 sqft
Nov 30
Hillcrest Townhome
1 Available
026104
$1725
1500 sqft
Today
052206
$1410
1300 sqft
Today
125101
$1440
1300 sqft
Today
017102
$1410
1300 sqft
Today
017108
$1410
1300 sqft
Today
017201
$1380
1300 sqft
Nov 21
045204
$1525
1400 sqft
Today
032203
$1570
1400 sqft
Today
045104
$1570
1400 sqft
Today
153105
$1615
1500 sqft
Today
133106
$1615
1500 sqft
Nov 24
148101
$1615
1500 sqft
Nov 24
155203
$1600
1550 sqft
Today
157204
$1645
1550 sqft
Today
157102
$1705
1550 sqft
Nov 24
135203
$1530
1600 sqft
Nov 30
146202
$1605
1600 sqft
Dec 01
141203
$1590
1600 sqft
Dec 15
116103
$1880
1800 sqft
Dec 01
116104
$1910
1800 sqft
Dec 01
040106
$1840
1550 sqft
Dec 29
041101
$1840
1550 sqft
Jan 05
012101
$1965
1600 sqft
Dec 31
012105
$1965
1600 sqft
Jan 05
060104
$1495
1400 sqft
Jan 31
Prices, specials, features and availability subject to change.
Property Details
42.5566,-83.1724
1911 Golfview Drive, Troy, MI 48084
Somerset Park Apartments
Somerset Park Apartments
LOCATION, LOCATION, LOCATION. Somerset Park is located in the heart of it all. We are a self-contained, 280-acre community with lush grounds, walking paths and mature landscaping. Enjoy all of our amenities including a private 9-hole golf course, 8 tennis courts, sand volleyball, 5 swimming pools, 16-acre park and more. Choose from 24 floorplans, ranging from a spacious 800 square feet to an incredible 1800 square feet. Visit us today to see your apartment home that includes central a/c, vertical blinds, fully equipped kitchens with dishwasher and disposal, track lighting and ceramic tiled baths. Somerset Park is more than location, it is also luxury. For more details, contact our office at (248) 643-6644 or use the online contact form and we'll get back to you as soon as possible.
Lease Terms
12 month available. Sec. Dep. $500 (refundable after move out as long as no damages in unit). Admin Fee $150.00 (non refundable). App Fee: $35.00 per leaseholder (anyone over 18) (non refundable).<BR><BR>Carports: $35.00 PER MONTH; Water Fees: 1 Bed $25 per month, 2 Bed $30 per month, 3 Bed $35 per month, Townhomes $35 per month.
Ratings & Reviews
10 Reviews for Somerset Park Apartments
Money making machine. Stay away if you ever want to see your deposit back. I cleaned the apartment spotless and they still charged "turn over fee" which they sneaked in the contract (and doubled over just 2 years) without notifying me. They charge $65 for someone to drive 2 minutes and open the door with a key if you locked yourself out (once in 2 years!). Not an honest business model.

We have very bad experience of staying there. Specially related to lease breakage. So please read all the fine prints before signing the lease or take a note down of all amounts you have to pay if such case arises. Particularly they will deduct 125$ for move out inspection fee.

If zero stars were an option I would chose it. This place is awful. They will gouge you for every cent they can - with nothing in return. Profit profit profit is their motto, not Location Location Location

I wish I had taken the previous reviews seriously when choosing an apartment community. We had signed all of the agreements before the lease, dropped off the security deposit, and were ready to move in two days. Then they email us that they accidentally quoted us the wrong price and we were going to owe $2k more over the life of the lease. "Sorry, nothing we can do." Save your self a hard credit pull and the time and effort spent questioning why the customer is going to pay for their mistake, and stay away from this unethical housing management.

I had maintenance done in my balcony. The gentlemen who performed the maintenance cut down the center wooden pole and left it as is. Then, they left all the metal shavings on my balcony and in the bushes below. Very sloppy work!

Schools
This information is provided directly by the property. Apartment Guide does not create, develop, contribute to, or endorse this content.
Helpful Information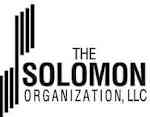 Professionally managed by The Solomon Organization.
Check Availability
(248) 319-0898
People who viewed this apartment also viewed