Amenities
Additional Features
On-site laundry facilities
Pets
Deposit: $250
Weight restriction: 20lbs
$25 additional rent per month per cat (maximum of two allowed)
Floor Plans & Pricing
Apartment with Balcony
1 Available
Prices, specials, features and availability subject to change.
Property Details
42.4811,-83.1998
15075 Lincoln Road, Oak Park, MI 48237
Lincoln Towers
Lincoln Towers
Lincoln Towers is walking distance to grocery stores, retail stores, restaurants, and parks. It is also close to the Southfield Library and Civic Center, and only 2.9 miles from Oakland Community College and 3.2 miles from Lawrence Technological Institute. Just off of I - 696, Lincoln Towers is strategically located for students attending Wayne State University and the University of Detroit Mercy.
Ratings & Reviews
6 Reviews for Lincoln Towers
Great apartment Studio and it's a wonderful place to live at

Thank you so much for taking the time to leave a review. Your comments really brightened our day! We are so glad you're enjoying your new studio home. Please don't hesitate to reach out to our team if you should need any further assistance. -Your Team here at Lincoln Towers. :)

08-240-2018
Met with staff, looked at a one bedroom apartment. I loved it, moved in shortly after and have been very satisfied thus far.

I just moved in June when I moved in I was suspect because seven people moved in when I did. So far I have experienced for the six days I have been there nothing but loud music,tv, parties on the weekend, crying children next door that slam and bang that no one addresses.
The people next door slam the water faucets down in the kitchen and bathroom. The man below me is disabled and has either care takers or family/friends that that spend all night with the tv on that you can hear through the floor boards, you can everything through the floor boards and the vents on the wall. I put on a noise cancel machine and pulled my tv close so I could hear my tv and all I can hear is them talking, playing music, and their tv. They play loud hip hop and rap, night club volume music that shakes the walls. It starts with the tv going on at 11:00 p.m. and last to 8:00 a.m. then they put the music on all day long. It is so loud that it sounds like it is in my apartment. Instead of not letting you apply for an apartment they just let the tenants harass you out. They decide whether you are "one of them or not", if not they harass you until you leave. In other words they force you out and the management and the owners turn a blind eye, why should they help you the victim tenant, after all high turn over of tenants means more money in their pockets at your expense. The management then blames you which follows you every time you try to find a normal place to live.
From where I stand the only rewards of being a good neighbor, good citizen/ Good Samaritan is punishment in todays world. Don't you find that evil? Just wanted to inform you what you can experience if you are a good neighbor, citizen or Samaritan at this apartment complex.

The Lincoln Towers is a great place. It offers a verity of plans and commodities. I may try again in the future to move in to the Lincoln Towers. The office administrative help was superb and I really was excited about moving there.

I like what I saw, I will apply when I am ready to move in 3 months.

Helpful Information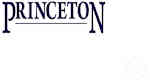 Professionally managed by Princeton Management
Check Availability
(248) 239-1320
People who viewed this apartment also viewed