Amenities
Additional Features
Theatre Room with Gaming System

Grilling Stations with Pizza Oven
Floor Plans & Pricing
06-306
$1517+
895 sqft
Today
05-112
$1624+
916 sqft
Today
05-212
$1769+
916 sqft
Dec 15
05-411
$1841+
996 sqft
Today
05-111
$1741+
996 sqft
Oct 31
01-211
$1925+
1324 sqft
Today
03-302
$1935+
1324 sqft
Today
03-101
$1940+
1324 sqft
Nov 10
02-112
$1910+
1324 sqft
Dec 01
03-301
$1965+
1324 sqft
Dec 08
07-110
$1753+
982 sqft
Oct 24
04-404
$1818+
982 sqft
Nov 08
03-110
$1410+
820 sqft
Oct 26
01-203
$1540+
820 sqft
Nov 13
03-210
$1510+
820 sqft
Nov 23
03-310
$1575+
820 sqft
Dec 20
02-107
$1821+
1096 sqft
Nov 08
06-102
$1855+
1098 sqft
Nov 24
06-108
$1930+
1098 sqft
Dec 07
07-311
$1930+
1098 sqft
Dec 20
05-213
$1925+
1098 sqft
Dec 22
08-214
$1925+
1098 sqft
Jan 12
04-407
$1584+
770 sqft
Dec 01
08-305
$1518+
747 sqft
Dec 08
04-303
$2073+
1149 sqft
Dec 15
02-210
$1925+
1106 sqft
Dec 22
Prices, specials, features and availability subject to change.
Property Details
39.3257,-77.3463
3300 Galena Drive, Frederick, MD 21704
Urban Green
Urban Green
We are the very first apartment community ever to be built in Urbana, Maryland!
Ratings & Reviews
2 Reviews for Urban Green
Great place to live. The staff is friendly, helpful and responds quickly. My apartment had a great view. I would still live there but we purchased a home.

We are so pleased to hear of your happiness at Urban Green. Thanks for sharing your compliments for our wonderful staff and lovely views, and we wish you all the best in your new home!

05-137-2018
Your apartment is too expensive for me I need handicapped accessible 1 bedroom 1 bathroom animal friendly apartment dog and cat and washer and dryer inside apartment.

Helpful Information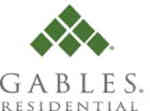 We believe in...Taking Care of the Way People Live. Gables Residential is your premier apartment development and management company. We are committed to excellent service for our residents and our associates. GABLES RESIDENTIAL is a fully integrated real estate company engaged in the apartment community management, development, construction, acquisition and disposition businesses. Gables owns upscale class AA/A apartment home communities in resilient, high job-growth markets, primarily Atlanta, Houston, South Florida, Austin, Dallas, Tampa, San Diego/Inland Empire and Washington, D.C. Gables has one of the newest property portfolios in the industry and enjoys some of the highest rental rates in its markets. Gables' research-driven investment strategy, integrated information systems, high-quality assets and skilled team of associates have combined to contribute continued operating profitability for 20 years and through multiple real estate cycles. As of 2005, Gables managed over 40,000 apartment homes in 160 communities, owned 78 communities with over 20,000 stabilized apartment homes and had an additional 11 communities with 2,600 new apartment homes under development or lease-up.
Check Availability
(301) 363-2013
People who viewed this apartment also viewed