Amenities
Community Features
Accepts Credit Card Payments

Accepts Electronic Payments
Pets
Pet Fees and Deposits Vary by Property. Please contact the appropriate leasing office with any questions. Assistance animals are always welcome without deposit or fee. Pet Types Allowed: Dogs, Cats, Fish, Caged Birds.
Floor Plans & Pricing
222216
$988+
985 sqft
Jan 07
202010
$983+
985 sqft
Jan 14
232322
$968+
985 sqft
Jan 25
191927
$973+
985 sqft
Feb 01
161609
$1076+
1192 sqft
Today
181809
$1086+
1192 sqft
Today
262614
$1086+
1192 sqft
Today
262621
$1086+
1192 sqft
Today
252505
$1096+
1192 sqft
Today
101011
$1036+
1252 sqft
Today
010111
$1046+
1252 sqft
Today
040414
$1046+
1252 sqft
Today
080802
$1046+
1252 sqft
Today
050511
$1056+
1252 sqft
Today
232311
Call for price
1363 sqft
Today
212109
$1076+
1363 sqft
Nov 25
242408
$1121+
1363 sqft
Dec 26
242406
$1061+
1363 sqft
Jan 31
252522
$1098+
1417 sqft
Today
262612
$1098+
1417 sqft
Today
252504
$1173+
1417 sqft
Today
262622
$1203+
1417 sqft
Dec 05
262615
$1138+
1417 sqft
Dec 07
101010
$1198+
1431 sqft
Today
121211
$1228+
1431 sqft
Today
101008
$1243+
1431 sqft
Today
121207
$1243+
1431 sqft
Today
111113
$1498+
1431 sqft
Jan 06
242425
$1158+
1571 sqft
Today
242405
$1358+
1571 sqft
Jan 14
202009
$893+
750 sqft
Dec 01
191905
$933+
750 sqft
Dec 07
272701
$913+
750 sqft
Dec 08
272718
$958+
750 sqft
Dec 14
191924
$928+
750 sqft
Jan 02
131313
$963+
857 sqft
Dec 27
050501
$978+
857 sqft
Jan 23
151520
$983+
857 sqft
Jan 30
Prices, specials, features and availability subject to change.
Property Details
34.3104,-83.8652
1701 Dawsonville Hwy, Gainesville, GA 30501
Lake Lanier Club
Lake Lanier Club
Discover the gold standard of luxury living in Lake Lanier Club apartment homes at Gainesville in beautiful Atlanta, Georgia. Conveniently located between I-985 and GA-400 with a short commute to I-85, residents enjoy easy access to fine dining, new shopping and excellent schools. Enjoy the scenic 38-acre nature preserve with one, two and three bedroom apartments. Apartment features include full size washer and dryer connections, private oversized patios and balconies and spacious walk in closets. Relish in our countless amenities such as a resort-style pools with cascading waterfalls, pristine views of Lake Lanier and N. Georgia mountains, cardio and strength training center and outdoor grilling area.
Lease Terms
Please call below to find out about lease terms.<BR>No breed or weight restrictions and up to 2 pets per apartment. $400 for first pet, $200 for second pet
Ratings & Reviews
5 Reviews for Lake Lanier Club
This is a great place to live!! I have been in my apartment nearly 2 years and am very happy here. The maintenance staff is excellent and the office employees are always eager to help. There have been gate problems at times, but that's because people keep driving into them, and they are very expensive to repair. It is a quiet place to live and my apartment is beautiful. There have been a few items to be attended to, but the maintenance crew has been quick to tend to them to my satisfaction. I wouldn't live anywhere else!!

Ok, what can I say that is good about this place???? Good view of the lake if you can afford an apartment facing the lake. One competent maintenance man,,,poor guy! So overworked and unappreciated! I'm reaching here....mmmm...why am i still here...I am stuck between a rock and a hard place....sometimes I think being homeless would be a better option...seriously!. That's it...again....I'm reaching to find anything else good.

We appreciate your review, as resident feedback helps us shape an improved living experience in our community. We strive to provide consistently superior services here, so we're eager to understand your concerns and resolve them as soon as possible. Please call us at 866-620-1130 at your earliest convenience. Again, thank you for your time and we're sorry to disappoint you.

06-165-2018
The administration of these apartments should be shut down. We moved in and the apartment/ carpets hadnt been cleaned. We dealt with a maggot/fly infestation for the first 2 months with no help from the apartments. Im talking maggots were crawling out of the carpets and plug sockets, we had to change out a fly catcher DAILY. We eventually had to tape off the edges of the carpet and the plugs to keep maggots from coming in. It was absolutely disgusting. We continuously told them that they needed to pull up the carpet and nothing was done. They took a month or more to send the people to just spray for bugs. They finally told the people upstairs to stop leaving their trash on their balcony. Aka maggots were falling from the ceiling of the porch. They didnt fix it so my husband and I had to put our own money into fixing the problem. Fast forward 8 months later, we move out and they charge us to replace the carpet that we told them they needed to pull up in the first place. They claim its from dog hair/smell, and I can guarantee that thats a straight out lie. Firstly, we paid $200 for the express clean move out, if I had known they didnt have a capable vacuum I would have vacuumed myself but when youre paying $200 for them to clean, you expect them to have a vacuum that can handle dog hair. Ive lived with my dog in 5 other apartments/townhomes over the years and have never had an issue until now. The smell, I would bet money, is not from my dog, but from the dead maggots under the carpet that have been festering for months, and who knows how long before we got to the apartment. Terrible terrible place to live. Its cheap for a reason. Avoid at all costs. Would give negative stars if it was an option. They are charging me tons for a problem that they should have fixed and dealt with . Im disgusted with how these scam artists do business.

Thank you for bringing this situation to our attention. We strive to provide an excellent experience to our residents from move-in to move-out and we sincerely apologize if you do not feel this way. Please know that we take your feedback very seriously and are discussing it with our team to see how we may better our residents' experience in future. Feel free to contact us at 866-620-1130 to discuss this or any other concerns you may have. We wish you all the best in your new home.

03-79-2018
I do not recommend this place at all gates are always broke. The accounting office always has issues with my bills at least 3 times out of 3 months. They do not care about what complaints you have either. The only reason I give one star is cuz I have too

Thank you for sharing your concern regarding your billing with us. We expect our team to be responsive to residents' needs at all times. We are sorry that this has not been your experience. From the upkeep of our community to our customer service, we work hard to ensure that our residents have the best experience. Please call us at 866-620-1130, so we can discuss a resolution.

01-03-2018
Very nice the customer service

Schools
Gainesville Exploration Academy
Charter
| Kindergarten–5
Gainesville Middle School
Charter
| 6–8
Gainesville High School
Charter
| 9–12
This information is provided directly by the property. Apartment Guide does not create, develop, contribute to, or endorse this content.
Helpful Information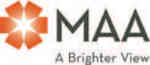 MAA is a real estate investment trust (REIT) that focuses on the acquisition, selective development, redevelopment and management of multifamily homes throughout the Southeastern and Southwestern regions of the United States.

Our mission at MAA is to deliver superior service and value for our residents, employees and shareholders. We refer to this as creating "A Brighter View" and we are doing it every day.

In fact, we proudly display "Our Brighter View" plaques at every MAA office just to serve as a daily reminder of our focused mission. MAA is committed to remaining true to our rich tradition of service to each other, to our residents, and to our shareholders. We respect the privilege to providing value to those whose lives we touch.

As of December 1, 2016, MAA owned or had ownership interest in 101,207 operating apartment homes in 305 communities in 17 states and the District of Columbia. Headquartered in Memphis, Tennessee, MAA is traded on the New York Stock Exchange under the symbol MAA and is included in the S&P 500.


Check Availability
(678) 707-8813
People who viewed this apartment also viewed