Amenities
Community Features
High Speed Internet Access
Floor Plans & Pricing
1-1003
$1192+
603 sqft
Today
4-1101
$1192+
603 sqft
Today
4-1211
$1192+
603 sqft
Today
4-1104
$1298+
763 sqft
Today
4-1004
$1318+
763 sqft
Today
4-1212
$1373+
763 sqft
Today
4-1112
$1393+
763 sqft
Today
3-1411
$1398+
763 sqft
Oct 20
4-1304
$1512+
894 sqft
Today
4-1408
$1512+
894 sqft
Today
1-1306
$1472+
1051 sqft
Today
3-1518
$1611+
1093 sqft
Today
3-1314
$1686+
1093 sqft
Today
3-1625
$1667+
1128 sqft
Today
1444
$3227+
2182 sqft
Oct 21
1414
$2902+
2110 sqft
Oct 05
3-1524
$1396+
927 sqft
Oct 14
2-1103
$1496+
927 sqft
Oct 23
Prices, specials, features and availability subject to change.
Property Details
33.7927,-84.3417
550 Rock Springs Court, Atlanta, GA 30306
Gables Rock Springs
Gables Rock Springs
With stunningly designed interiors, you'll feel like our apartment homes were custom-made for you!
Lease Terms
2-Month, 3-Month, 4-Month, 5-Month, 6-Month, 7-Month, 8-Month, 9-Month, 10-Month, 11-Month, 12-Month, 13-Month, 14-Month, 15-Month
Ratings & Reviews
187 Reviews for Gables Rock Springs
Pros: close to Emory's campus, spacious, lots of natural light and the floors in the renovated units are hardwood. Keila in the leasing office is especially friendly and helpful!

Cons: the rent is high for the quality of the apartment compared to other places I've lived in Atlanta.

Receiving packages has been a nightmare (several of them have been lost and you can only pick them up during business hours from the leasing office which can be difficult if you work a 9-5 or aren't home during the day.) Honestly I would recommend just getting a P.O. box so you don't have to deal with receiving packages through the leasing office.

The office staff were friendly while we were shopping and visiting, but on the day we moved in, they didn't show us to our apartment (our unit is tricky to find so we wandered around for about 20 minutes before going back to ask for help... They still didn't walk us there.) When I stop by the office to help with something, the wait is usually relatively long (10-15 minutes).

We also had a slight bug problem, problems with our door being hard to open, and our windows being drafty during the winter. Maintenance is quick to respond.

Overall, it's an ok place to live. I would recommend it with hesitation.

I have lived at Gables Rock Springs for 3 months now. If I had to rate my overall experience it would be 7/10. The interior of my apartment is very nice, with an updated kitchen and spacious bathroom. The only thing that bothers me about the apartment itself is how small the kitchen is (lack of counterspace). The neighbors above me have a strange schedule and I will hear loud footsteps and banging in the middle of the night/early hours of the morning. I know that isn't really Gable's fault. The breezeways of the building could be cleaner and there are about 8 abandoned bicycles at the bottom of the stairs. I think it looks negligent and gives the wrong idea to visitors. I have always been able to park in front of my building, which is really nice. There does seem to be a lot of unfamiliar cars at night though. I love that there is trash valet, but I do wish they would provide recycling bags. Overall, I have felt very safe at Gables. I have had other residents tell me to be extremely cautious about what I leave in my car, because there is a history of car break-ins and car theft here. I do believe that is something that will happen at an un-gated community in the inner city.

Gables Rock Springs is the perfect place to become initiated with the bustle of Atlanta, simply because you are not forced to constantly be involved with Atlanta. You reside off a street from Briarcliffe, and experience none of the traffic you'd find on Ponce de Leon or La Vista. The leasing office is professional and responds quickly to your needs. The amenities are fantastic, and include a gym, a business center, a pool, several lounge areas, and valet trash service. This is a community that thrives on happy customers; I have experienced a sense of kindness that I've found rare in other apartment complexes. I totally recommend this community and urge any potential resident to visit as soon as possible!

we stayed here for little over a year and through out the term we were not at all happy with our stay. We had a two bedroom apartment for $1500/ month. The move in was good. But after few weeks we started noticing bugs, centipedes and roaches in our closest master bedroom, leaving room and bathroom. Every month we complained regarding this issue and all they did was just send the pesticide to spray inside the apartment. There was still no change and we kept noticing on the walls and ceilings. A lot of times we noticed on the celling right above her head where we sleep. After a lot of attempts the front office couldn't provide any help and left us saying that you leave on the ground floor and we are not responsible, practically blaming us that we are leaving on a ground floor apartment. we finally start using bleach to clean up the windows and doors. We did notice a change and during the cleaning process in our master bedroom we had some bleach stains on the carpet. During one of the storms the guest bedroom was flooded. The apartment office didn't replace the carpet but just send a maintenance to dry the carpet. When we recently moved out they charged us the fees for replacing the carpet in the both the bedrooms for damaging the carpet with the bleach stains which was not true. They claimed they had to replace both the carpets and we as a resident is responsible to pay for the replacement. Now during our stay they never changed the carpet which had grown mold due to flooding, but god forbid we left a stain on one of the bedroom carpets they are quick to ask money from us. How is this fair? Be careful and think twice before moving in here. We had to stay here because my wife worked at Emory and Grady and we couldn't find anything available other than gables for our move in dates.

Schools
Druid Hills Middle School
3100 Mount Olive Dr, Decatur, GA 30033
Briar Vista Elementary School
1131 Briar Vista Ter Ne, Atlanta, GA 30324
Druid Hills High School
1798 Haygood Dr Ne, Atlanta, GA 30307
Laurel Heights Academy (Hospital)
934 Briarcliff Rd Ne, Atlanta, GA 30306
Private
Special Education
2-11
Ben Franklin Academy
1585 Clifton Rd Ne, Atlanta, GA 30329
Charles R. Drew Charter School
301 E Lake Blvd, Atlanta, GA 30317
International Community School
2418 Wood Trail Lane, Decatur, GA 30032
All content about schools and school districts is provided by GreatSchools, a third party. Apartment Guide does not create, develop, contribute to, or endorse this content.
Helpful Information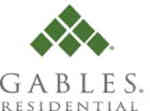 We believe in...Taking Care of the Way People Live. Gables Residential is your premier apartment development and management company. We are committed to excellent service for our residents and our associates. GABLES RESIDENTIAL is a fully integrated real estate company engaged in the apartment community management, development, construction, acquisition and disposition businesses. Gables owns upscale class AA/A apartment home communities in resilient, high job-growth markets, primarily Atlanta, Houston, South Florida, Austin, Dallas, Tampa, San Diego/Inland Empire and Washington, D.C. Gables has one of the newest property portfolios in the industry and enjoys some of the highest rental rates in its markets. Gables' research-driven investment strategy, integrated information systems, high-quality assets and skilled team of associates have combined to contribute continued operating profitability for 20 years and through multiple real estate cycles. As of 2005, Gables managed over 40,000 apartment homes in 160 communities, owned 78 communities with over 20,000 stabilized apartment homes and had an additional 11 communities with 2,600 new apartment homes under development or lease-up.
Check Availability
(866) 630-3236
People who viewed this apartment also viewed