Amenities
Additional Features
450 Acres of Parks, Lakes and Open Space
Pets
Pet Fees and Deposits Vary by Property. Please contact the appropriate leasing office with any questions. Assistance animals are always welcome without deposit or fee. Pet Types Allowed: Dogs, Cats, Fish, Caged Birds.
Floor Plans & Pricing
Studio 0x1 650-900 SF
2 Available
23206
$1335+
690 sqft
Nov 08
27212
$1430+
650 sqft
Dec 29
Traditional 2x2 1071-1111 SF
1 Available
14308
$1770+
1071 sqft
Today
Traditional 2x2 1038-1185 SF
2 Available
22309
$1740+
1082 sqft
Today
25312
$1805+
1138 sqft
Today
21104
$1870+
1094 sqft
Oct 22
25304
$1900+
1130 sqft
Nov 04
23103
$1795+
1082 sqft
Nov 07
Traditional 2x2 1137-1158 SF
4 Available
23201
$1690+
1158 sqft
Today
24309
$1710+
1158 sqft
Today
24102
$1795+
1137 sqft
Today
21310
$1865+
1137 sqft
Today
19314
$1690+
1158 sqft
Oct 30
Dual Level 2x2.5 1214-1248 SF
8 Available
15216
$1770+
1248 sqft
Today
Townhome 2x2.5 2191-2243 SF
1 Available
17120
$2800+
2243 sqft
Today
Traditional 1x1 722 SF
Oct 22
Traditional 1x1 723-790 SF
Oct 26
18206
$1330+
748 sqft
Oct 26
24106
$1435+
748 sqft
Nov 18
27110
$1440+
748 sqft
Nov 27
19203
$1470+
723 sqft
Dec 01
21105
$1445+
748 sqft
Dec 21
Townhome 3x2 1396-1427 SF
Oct 26
10105
$2405+
1396 sqft
Oct 26
16112
$1455+
725 sqft
Nov 26
15114
$1485+
725 sqft
Jan 11
Traditional 2x2 1141-1291 SF
Nov 11
2302
$2020+
1291 sqft
Nov 11
2201
$1820+
1141 sqft
Dec 05
14302
$1840+
1141 sqft
Dec 10
14301
$1840+
1141 sqft
Dec 21
Traditional 1x1 692 SF
Contact
Bungalow 1x1 781 SF
Contact
Traditional 1x1 874 SF
Contact
Traditional 1x1 885 SF
Contact
Traditional 2x1 984 SF
Contact
Traditional 2x2 921-960 SF
Contact
Traditional 2x2 1063 SF
Contact
Traditional 2x2 1164-1184 SF
Contact
Traditional 2x2 1173 SF
Contact
Townhome 2x2 1188 SF
Contact
Dual Level 2x2.5 1502-1510 SF
Contact
Traditional 3x2 1380 SF
Contact
Traditional 3x3 1376 SF
Contact
Prices, specials, features and availability subject to change.
Property Details
28.5649,-81.3295
4688 New Broad Street, Orlando, FL 32814
Post Lake at Baldwin Park
Post Lake at Baldwin Park
"The luxury lofts, townhomes and apartments at Post Lake at Baldwin Park in Orland, FL are waiting for you. Enjoy the eclectic neighborhood surrounding you, where you'll find that you're in close proximity to endless nearby restaurants and shopping such as Orlando Fashion Square Mall, Mall at Millennia and Winter Park's Park Avenue. And don't forget, you'll be close by to the area theme parks.

This community features tons of amenities such as a gathering area with a lake view, three pools, a yoga and TRX studio and an urban vegetable garden. For those living green, you'll love the recycling center and electric car charging stations.

Many of our luxury apartments contain granite countertops, walk-in closets and patios or balconies for your own private outdoor space. In addition, all apartments being pet-friendly and including an alarm system for safety. Post Lake at Baldwin Park also offers select apartments for corporate rental, as well as furnished apartments as short term rentals."
Lease Terms
Lease terms are variable. Please inquire with property staff.
Ratings & Reviews
56 Reviews for Post Lake at Baldwin Park
Apt 4-3 beds,hardwood floors,one of the bathrooms at least with shower , elevators, 2 car garage,

Thank you for taking the time to share your complimentary review of Post Lake at Baldwin Park. We strive to provide our residents an exceptional place to call home, and we appreciate your encouragement.

05-123-2018
This was our experience with this company:. We rented a tri-level apartment for 2 years and never missed a payment. We were moving out of state and needed to sign a month to month lease for 1 extra month. They increased our rent for that one extra month by $1400 (in addition to our already increasing rent prices). Additionally, the appliances were in very poor condition. As if that werent enough, after moving out, there was a balance of $100.38 that was sent to me. I called them and was told that that was the balance that was owed to us for the pro-rated water and that we would be getting a check. Instead, I was just notified from a collections agency that we owed the $100.38 and instead of notifying us for the balance they sent it straight to collections- after I had been told that we were owed this amount, not the other way around. Baldwin park is a beautiful area to live in but I would never recommend this company to anyone.

Thanks for your feedback which can help us improve the living experience for our residents. We're glad you found our community to be beautiful. Of course, we regret that your move-out process was disappointing, especially the confusion about your account balance. Please give us a call at 866-620-1130 so we can resolve this at the earliest. We wish you well in your new home.

12-353-2017
Alston answered all my questions; so accommodating! Great customer service! Excited for the tour on Monday.

So much noise, staff is meh, thin walls. Great location, good ground's keeping. Better places in Baldwin.

My fiance and I have lived in Post Lake for since August 2016. I have never lived in an apartment that is so completely miserable. We have had a series maintenance issues since we moved in 9 months ago. There is a large hole in the gutter above our unit and a metal overhang outside our window. Every single day, water bangs on the overhang and makes an unbearably loud noise. Of course it is worse when it rains, but it happens even on perfectly clear days due to the fact that we live in Orlando and there is always condensation from humidity. It is so loud and echos in the walkway in front of our unit. It makes our second bedroom (which is right next to the overhang) virtually unusable. You can hear the noise throughout our entire unit. We put in a request to have this fixed shortly after we moved in. We were told "we cannot guarantee the completion of non-routine items such as Roofing/Sheeting repairs." We were then told that they would replace the gutter, but that never happened. They patched it for a short period of time, but that did not sustain. Nine months later, we are still dealing with this issue. They have offered little to no support for this issue or willingness to fix it despite how unpleasant it is for us.

In addition to the gutter issue, our unit has been infested with bugs which appear to be small roaches. They are disgusting and we have had the exterminator come multiple times but are still killing bugs daily.

There is also always something little going on, a stove burner and the ice maker not working, the a/c going out, the shower doors not sealing. Normally these wouldn't be major issues and are to be expected in a large apartment complex. However, given everything else, these little things just make me extremely irritated.

Post Lake needs to do something to make this right.

Schools
Audubon Park Elementary School
1750 Common Way Rd, Orlando, FL 32814
Glenridge Middle School
2900 Upper Park Rd, Orlando, FL 32814
Winter Park High School
2100 Summerfield Road, Winter Park, FL 32792
Grace Christian Academy
4405 E Colonial Dr, Orlando, FL 32803
Baldwin Oaks Academy
1862 E Winter Park Rd, Orlando, FL 32803
Access Charter
6000 E Colonial Dr, Orlando, FL 32807
Workforce Advantage Academy Charter
2113 East South St, Orlando, FL 32803
All content about schools and school districts is provided by GreatSchools, a third party. Apartment Guide does not create, develop, contribute to, or endorse this content.
Helpful Information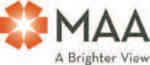 MAA is a real estate investment trust (REIT) that focuses on the acquisition, selective development, redevelopment and management of multifamily homes throughout the Southeastern and Southwestern regions of the United States.

Our mission at MAA is to deliver superior service and value for our residents, employees and shareholders. We refer to this as creating "A Brighter View" and we are doing it every day.

In fact, we proudly display "Our Brighter View" plaques at every MAA office just to serve as a daily reminder of our focused mission. MAA is committed to remaining true to our rich tradition of service to each other, to our residents, and to our shareholders. We respect the privilege to providing value to those whose lives we touch.

As of December 1, 2016, MAA owned or had ownership interest in 101,207 operating apartment homes in 305 communities in 17 states and the District of Columbia. Headquartered in Memphis, Tennessee, MAA is traded on the New York Stock Exchange under the symbol MAA and is included in the S&P 500.


Check Availability
(407) 378-4759
People who viewed this apartment also viewed